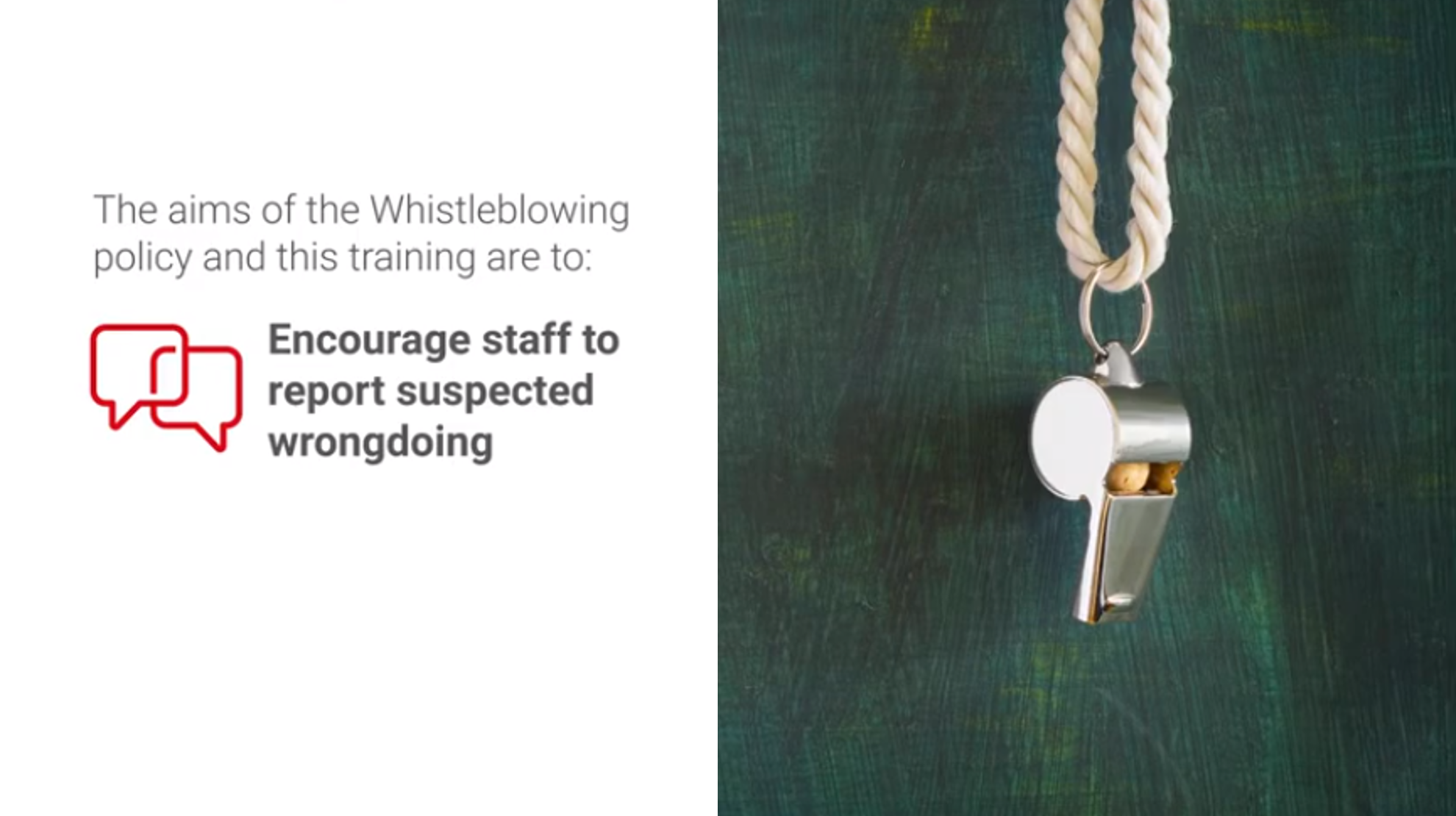 Whistleblowing is a key tool in identifying when things are going wrong and allows you to take action
Reassure staff their concerns will be taken seriously without fear of reprisal.
How will this benefit my organisation?
Staff will be encouraged to report suspected wrongdoing to enable you to act quickly
Guidance will be provided on how to raise concerns
Staff will feel more confident knowing how to deal with these situations
What is included in the course?
This eLearning aims to support staff in preventing wrongdoing or unlawful behaviour within their organisation, and ensuring that such situations are identified and appropriately tackled when they do occur.
Why the school has a whistleblowing policy
How staff should raise concerns
Protection given to whistleblowers
Pricing
Select the number of courses you require for the number of users who need it:
1 course – £3/user
2-5 courses – £6/user
6-8 courses – £8/user
Plus annual subscription cost of £400 +VAT per annum.
…the additions of bulk emailing and certification downloading is also a great feature and with the ability to add our own individual modules and policies fits very well to our needs.
Customer support has always been of the highest standard.
…the addition of a new Group admin functionality means that instead of one person controlling all training across the Trust, our schools are able to take the lead and control/monitor at school level.
The system is extremely user friendly.