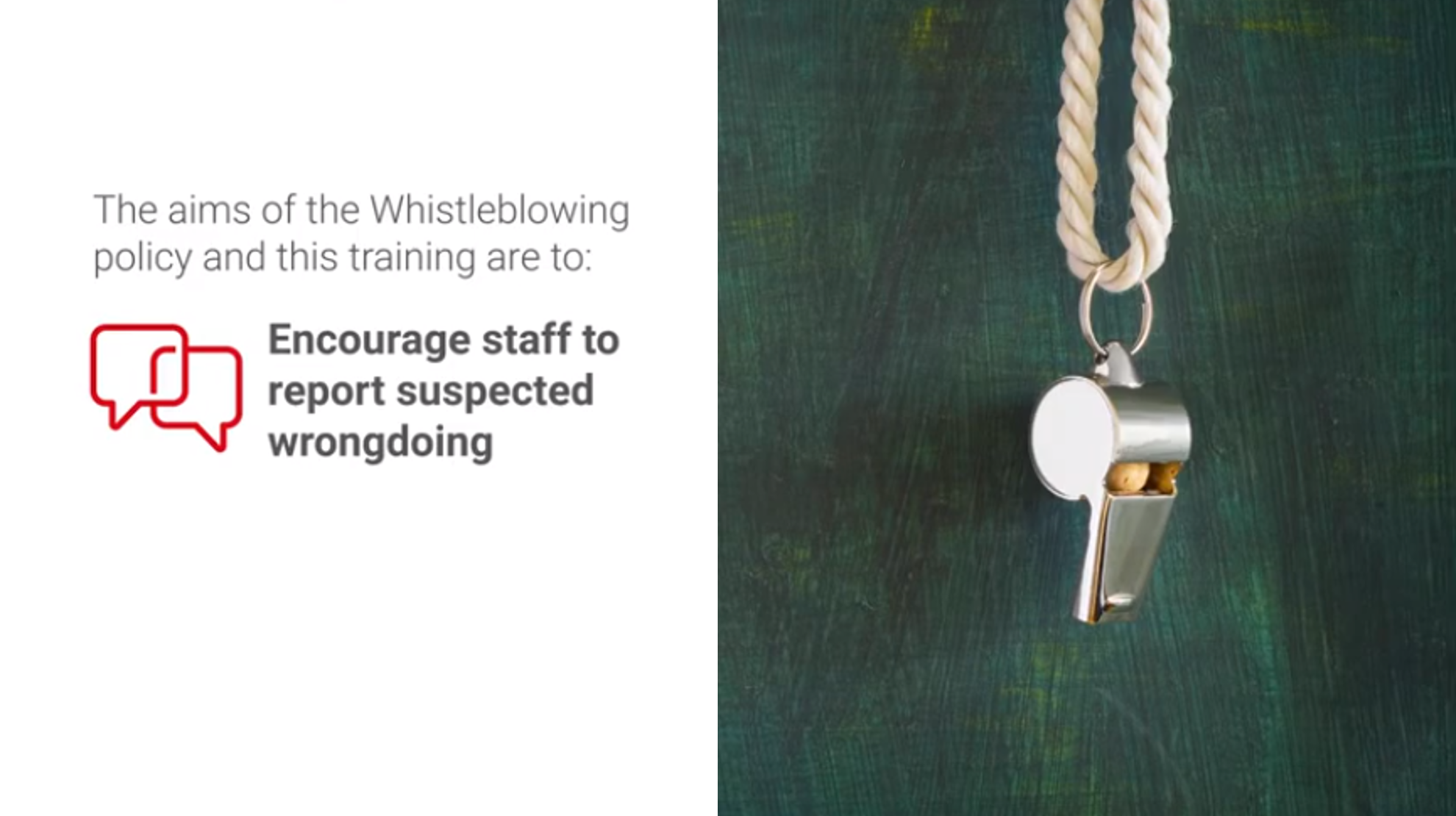 Whistleblowing is a key tool in identifying when things are going wrong and allows you to take action
Reassure staff their concerns will be taken seriously without fear of reprisal.
How will this benefit my organisation?
Staff will be encouraged to report suspected wrongdoing to enable you to act quickly
Guidance will be provided on how to raise concerns
Staff will feel more confident knowing how to deal with these situations
What is included in the course?
This eLearning aims to support staff in preventing wrongdoing or unlawful behaviour within their organisation, and ensuring that such situations are identified and appropriately tackled when they do occur.
Why the school has a whistleblowing policy
How staff should raise concerns
Protection given to whistleblowers
Pricing
Choose from our Essential, Select and Unlimited packages to build a platform that works for your organisation.
Essential Package

Basic software only. Use our platform to create your own eLearning content and disseminate your documents.

£600 per annum +VAT

Select Package 

Select the number of courses you require for the number of users who need it.

1 course – £3/user
2-5 courses – £6/user
6-8 courses – £8/user
8+ courses – £10/user 

Unlimited Package

Essential + Select packages for an unlimited about of users.

Access to all courses, create your own eLearning and disseminate documents.

Recommended for larger organisations.

POA
Interested?
Pick up the phone and have a chat with us, we are eager to hear your thoughts.