Staff Equality & Diversity eLearning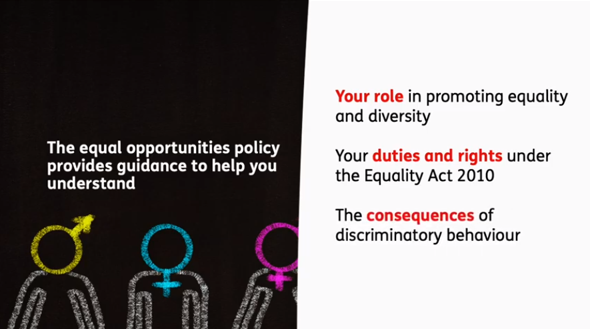 Create a culture free from discrimination and harassment.
Make sure staff know personal responsibilities and how to raise concerns.
How will this benefit my organisation?
Staff will be aware of acceptable behaviours
Avoid reports of discrimination or harassment
Staff will feel comfortable in their working environment
What is included in the course?
In this learning we consider why equality and diversity at work is important and make sure staff understand their personal responsibilities.
Forms of discrimination that can take place
How to prevent discriminatory conduct
Explanation of protected characteristics
Reason for having an Equal Opportunities policy
Pricing
Choose from our Essential, Select and Unlimited packages to build a platform that works for your organisation.
Essential Package

Basic software only. Use our platform to create your own eLearning content and disseminate your documents.

£600 per annum +VAT

Select Package 

Select the number of courses you require for the number of users who need it.

1 course – £3/user
2-5 courses – £6/user
6-8 courses – £8/user
8+ courses – £10/user 

Unlimited Package

Essential + Select packages for an unlimited about of users.

Access to all courses, create your own eLearning and disseminate documents.

Recommended for larger organisations.

POA
Interested?
Pick up the phone and have a chat with us, we are eager to hear your thoughts.