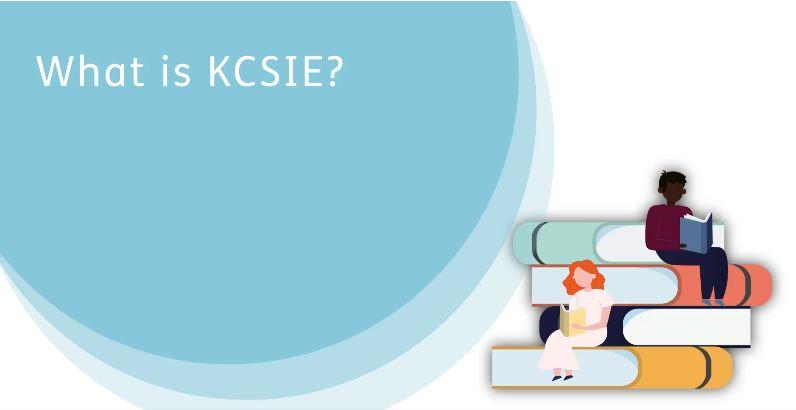 Make sure staff are aware of the latest guidance
Be confident knowing that staff understand their role and responsibilities in accordance with government guidance.
How will this benefit my organisation?
Minimise the risk of issues and reputational damage
Confidence knowing staff have understood the guidance using our knowledge check questions
Staff will feel more confident interacting with children knowing their responsibilities and receiving guidance
Ability to view the status of staff training in interactive dashboard
Evidence staff training in user-friendly online reporting
KCSIE Part 1
Our KCSIE Part 1 course is for staff working directly with children and KCSIE Annex A is for those not directly in contact with children. 
What's included?
Understanding everyone's role
Knowing the school's systems for safeguarding
Safeguarding factors and indicators
What action staff may need to take
What staff need to do if they have concerns about a child
What to do if they have concerns about a staff member or volunteer
How to identify abuse or neglect
Serious violent crime
Local safeguarding arrangements
Plus new guidance for this year
KCSIE Part 2
For independent schools we also offer a separate course on KCSIE Part 2 specifically for Governors focusing on the management of safeguarding.
What's included?
Legal and leadership responsibilities for safeguarding
Involvement in setting policies and procedures
Working with others
The schools approach to online safety
Dealing with concerns and allegations about adults
Measures in place to deal with vulnerable children
Pricing
Choose from our Essential, Select and Unlimited packages to build a platform that works for your organisation.
Essential Package

Basic software only. Use our platform to create your own eLearning content and disseminate your documents.

£600 per annum +VAT

Select Package 

Select the number of courses you require for the number of users who need it.

1 course – £3/user
2-5 courses – £6/user
6-8 courses – £8/user
8+ courses – £10/user 

Unlimited Package

Essential + Select packages for an unlimited amount of users.

Access to all courses, create your own eLearning and disseminate documents.

Recommended for larger organisations.

POA
Which lawyer wrote this course?
Education Consultant

Matthew is an education consultant with over 25 years of experience.

Originally a corporate lawyer, Matthew has branched out to develop experience in school regulation and inspection, charity law, safeguarding, student immigration and effective governance.
"…The additions of bulk emailing and certification downloading is also a great feature and with the ability to add our own individual modules and policies fits very well to our needs."
School
"Customer support has always been of the highest standard."
School
"…the addition of a new Group admin functionality means that instead of one person controlling all training across the Trust, our schools are able to take the lead and control/monitor at school level."
Academy
"The system is extremely user friendly."
School
Interested?
Pick up the phone and have a chat with us, we are eager to hear your thoughts.