Health & Safety eLearning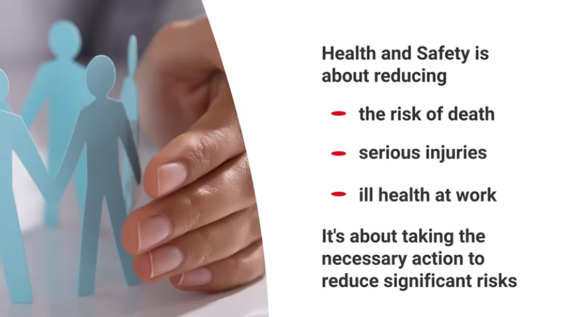 Introduce your staff to good health and safety practices.
Learning designed to help schools manage the risk of COVID-19 and provide assurance to their staff and community, plus easily share the COVID risk assessment with staff and track it has been read.
How will this benefit my organisation?
Staff will be aware of the steps put in place to promote a healthy and safe environment
Everyone will be aware of their responsibilities in relation to their own health, safety and welfare and that of all others in the school community
Support the induction process for new starters
What is included in the course?
An Introduction to Health & Safety – The regulatory framework and why health and safety is important
Health and Safety Duties – What you can expect from your school, what you must do and what to do if you are concerned about a problem
Risk Assessments
Emergency Procedures – Fire and evacuation, accidents, injuries, ill health, reporting injuries, diseases and dangerous occurrences and communications in the event of an emergency or incident
Pricing
Choose from our Essential, Select and Unlimited packages to build a platform that works for your organisation.
Essential Package

Basic software only. Use our platform to create your own eLearning content and disseminate your documents.

£600 per annum +VAT

Select Package 

Select the number of courses you require for the number of users who need it.

1 course – £3/user
2-5 courses – £6/user
6-8 courses – £8/user
8+ courses – £10/user 

Unlimited Package

Essential + Select packages for an unlimited about of users.

Access to all courses, create your own eLearning and disseminate documents.

Recommended for larger organisations.

POA
Which lawyer wrote this course?
Senior Associate in VWV's Employment Law team.

Natalie specialises in providing litigation, regulatory and health & safety advice to a range of commercial and public sector clients, with a focus on the education sector. commercial and contract law matters.
"…The additions of bulk emailing and certification downloading is also a great feature and with the ability to add our own individual modules and policies fits very well to our needs."
School
"Customer support has always been of the highest standard."
School
"…the addition of a new Group admin functionality means that instead of one person controlling all training across the Trust, our schools are able to take the lead and control/monitor at school level."
Academy
"The system is extremely user friendly."
School
Interested?
Pick up the phone and have a chat with us, we are eager to hear your thoughts.