Data Protection and Information Security eLearning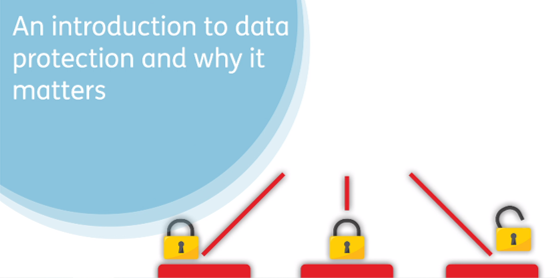 Minimise the risk of a cyber-attack or data breach
We are all having to adapt to new systems and ways of working which increase the risk of mistakes being made. Our eLearning will increase staff awareness of the scenarios they are likely to face and how to easily spot and deal with a threat.
How will this benefit my organisation?
Reduce the risk of individual actions which expose the school to data loss, fines and reputational damage
Easily track that staff have read and understood their responsibilities and how their data is used
Visualise at a glance the status of each staff member's training and outstanding actions
Demonstrate to the ICO that your school has provided staff training regularly
What is included in the course?
The Data Protection eLearning explains what personal data is, highlights why data protection matters, covers the sharing of data inside and outside of the school, and the rights of individuals.
Our Information & Online Security training focusses on the practical aspects of information security which is perhaps the most important aspect of data protection compliance. The course is designed to work alongside the cyber security training for school staff prepared by the National Cyber Security Centre (NCSC), a government agency that provides advice and support on cyber security issues.
Pricing
Choose from our Essential, Select and Unlimited packages to build a platform that works for your organisation.
Essential Package

Basic software only. Use our platform to create your own eLearning content and disseminate your documents.

£600 per annum +VAT

Select Package 

Select the number of courses you require for the number of users who need it.

1 course – £3/user
2-5 courses – £6/user
6-8 courses – £8/user
8+ courses – £10/user 

Unlimited Package

Essential + Select packages for an unlimited about of users.

Access to all courses, create your own eLearning and disseminate documents.

Recommended for larger organisations.

POA
"Straight forward and easy to follow. The short clips were much better than the long ones and the mix of questions and reading was good."
Learner
Interested?
Pick up the phone and have a chat with us, we are eager to hear your thoughts.