All VWV events & webinars are now delivered by VWV Plus. Find out more…
Virtual Event
VWV approach webinar – Private client update
June 23- 12.30 pm

-

1.30 pm

Virtual Event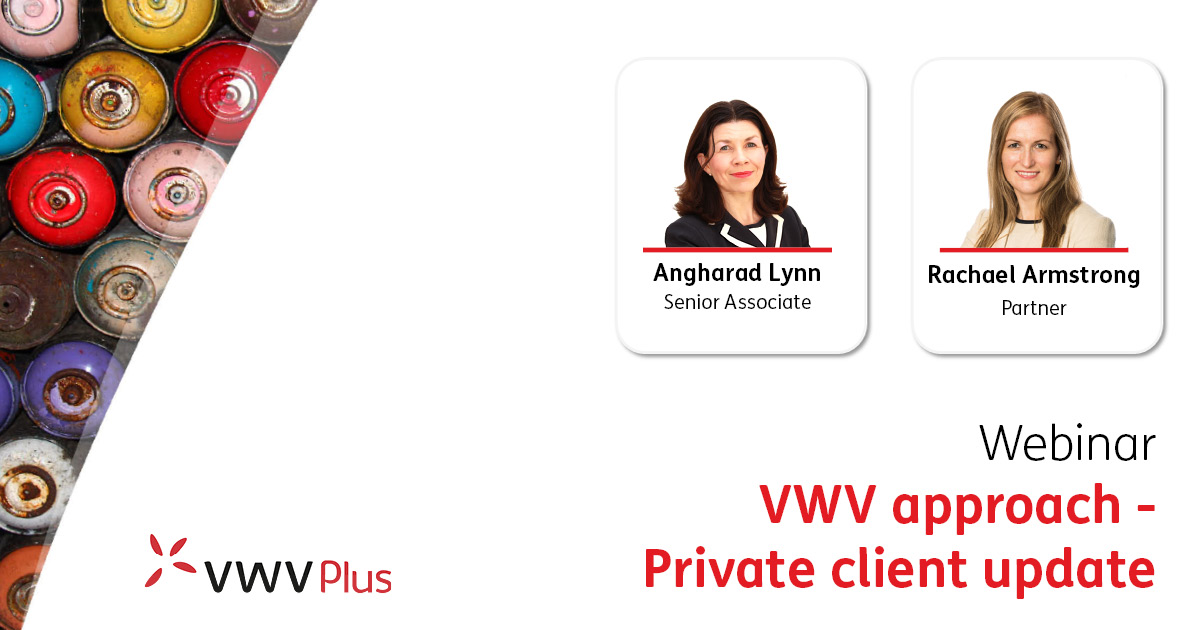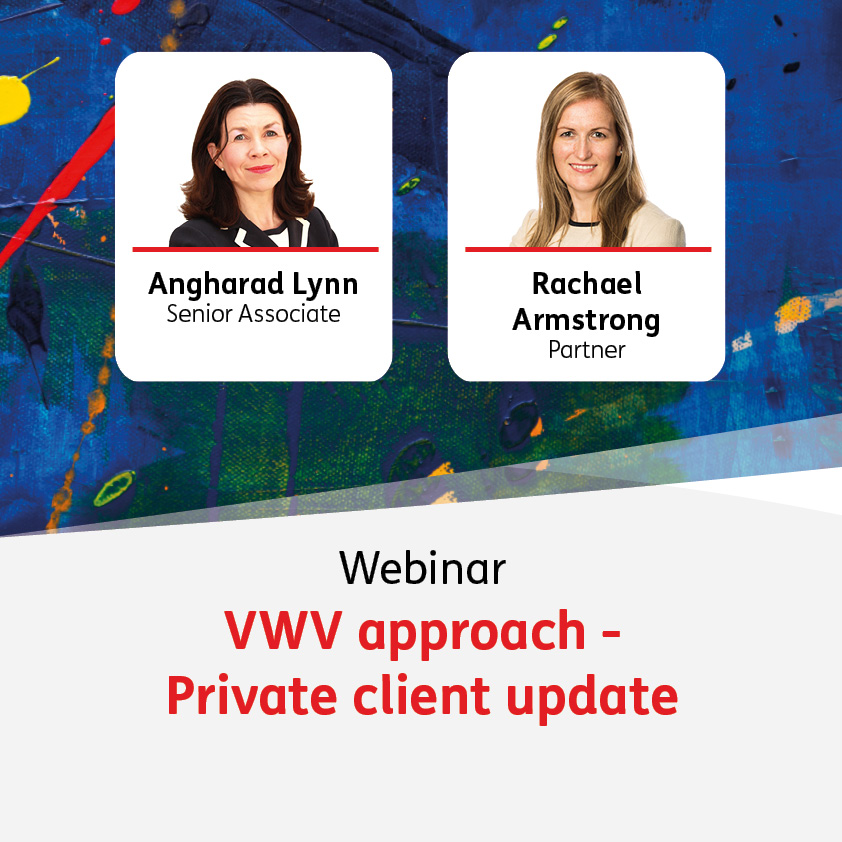 Join our private client experts as they discuss international assets and insolvent estates at this free webinar.
If you would like to register, then please contact us at events@vwwplus.co.uk
What's this webinar about?
Many of your clients will have holiday homes or other assets abroad, and will require advice about how these assets will pass on their death.  Others may be foreign nationals with assets in their home country as well as the UK; they also require advice on estate planning. Angharad Lynn, a Senior Associate in our private client team, is a cross-border specialist.  In this session, Angharad will look at a number of issues to help you and your clients navigate the complexities of dealing with a cross-border estate, by considering the following topics:
Should your clients make one Will or two?
Private International Law
How does the EU Succession Regulation affect your clients?
Which law applies?
Domicile and residence issues
Tax and the cross border estate
Trusts – pitfalls to avoid
The second part of the webinar, will look at how you advise a client who is the executor/administrator of an insolvent estate. Insolvent estates may not come up very often. However this can occur very easily in circumstances such as a property with negative equity; no life insurance in place to cover existing debts such as mortgages; or when a deceased has lived beyond their means. Most people go by the ethos that 'my debts die with me' but when is this not the case, what issues does this cause for their executors and what should you, as an adviser, be aware of? Rachael Armstrong, private client Partner in our Birmingham office, will provide some practical tips on dealing with insolvent estates, including:
Assets included in an insolvent estate
How joint assets are treated
Liabilities included in the estate v administration costs
In which name should the Grant be taken out?
Insolvency Administration Order
Order in which debts should be paid
Who should attend?
This webinar is intended for all estate planning and probate practitioners and is exclusive to those in small to mid-sized law firms.
Speakers:
SRA Competency:
We believe attendance at this webinar will help demonstrate competency A2 (Maintain the level of competence and legal knowledge needed to practise effectively, taking into account changes in their role and/or practice context and developments in the law).
We hope you are able to join us. If you have any queries, please contact the Events team.
Want to receive our latest updates?
Subscribe here to receive the latest legal guidance for your sector, straight to your inbox.