Virtual Event
VWV Approach – Planning risks in property transactions
July 5- 12.00 pm

-

1.00 pm

Virtual Event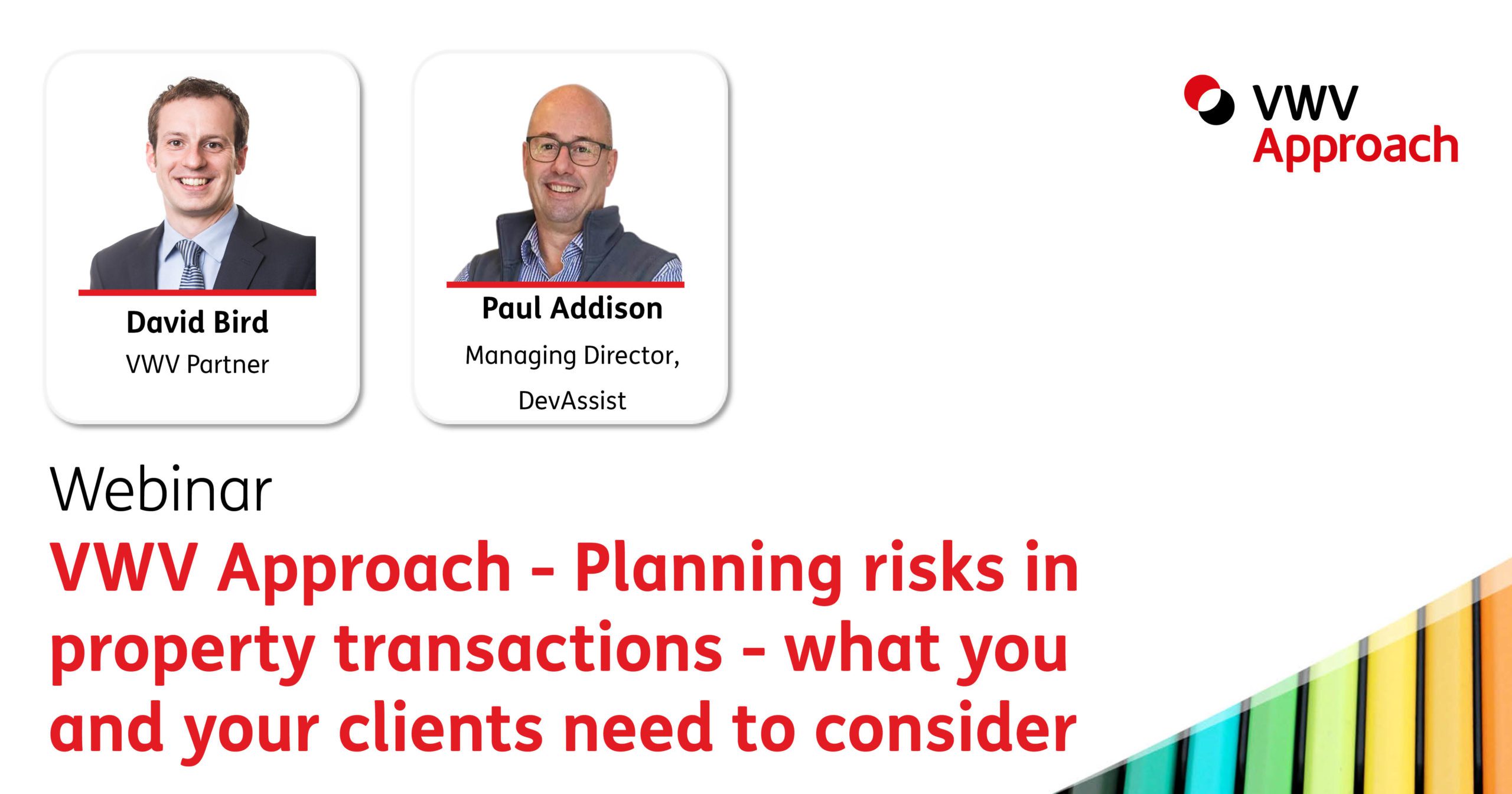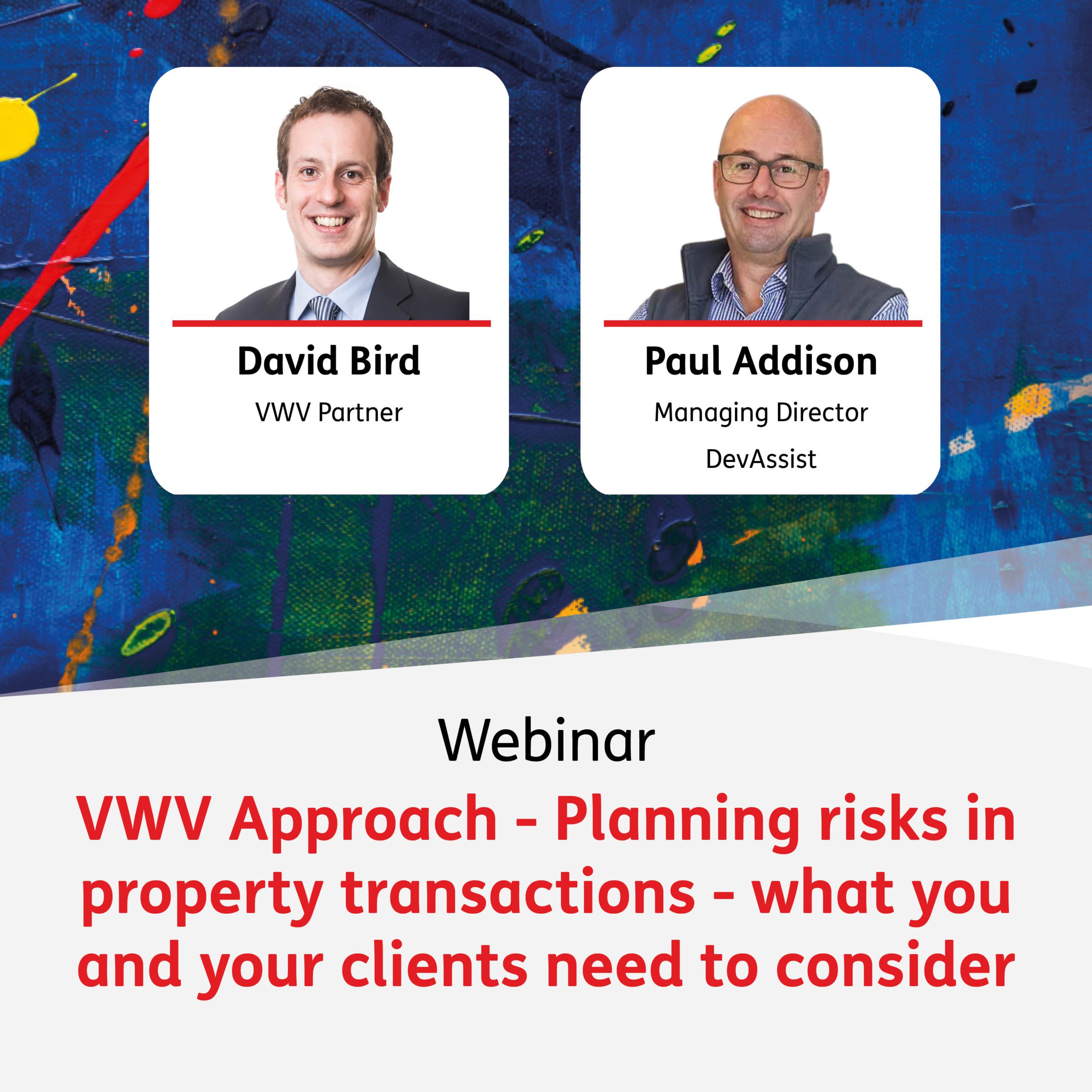 The property market remains buoyant and transactions continue at pace – some are throwing caution to the wind in their haste to acquire property in a competitive market.
One area not to be overlooked is the consideration of planning issues in property transactions.
Why attend?
The session will cover:
National Planning Policy/ five year housing supply and its importance/ Strategic Housing Land Availability Assessments (SHLAA).
When is a risk a risk? Identifying legal issues arising from planning and environmental due diligence, and how to help your client navigate them to success.
Residual planning risks in property transactions.
Who should attend?
All property lawyers. This event is open only to those who work within a law firm.
Speakers:
If you would like to join us, please contact the Events team.
Want to receive our latest updates?
Subscribe here to receive the latest legal guidance for your sector, straight to your inbox.