All VWV events & webinars are now delivered by VWV Plus. Find out more…
Virtual Event
VWV approach – 5 key HR considerations for law firms
September 14- 2.00 pm

-

3.30 pm

Virtual Event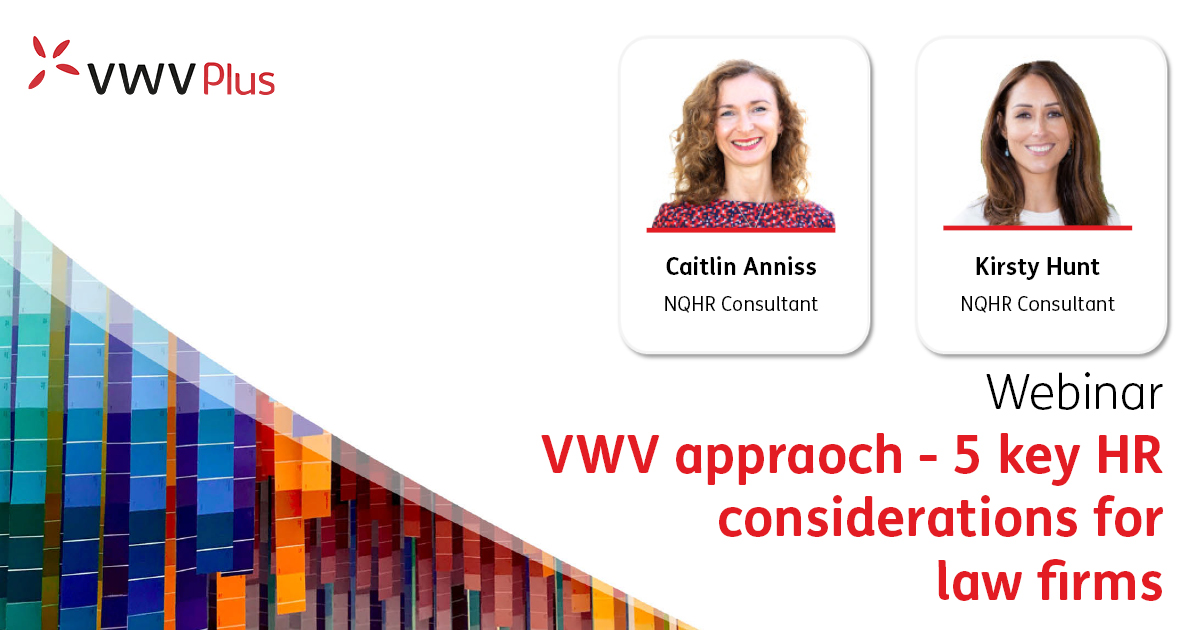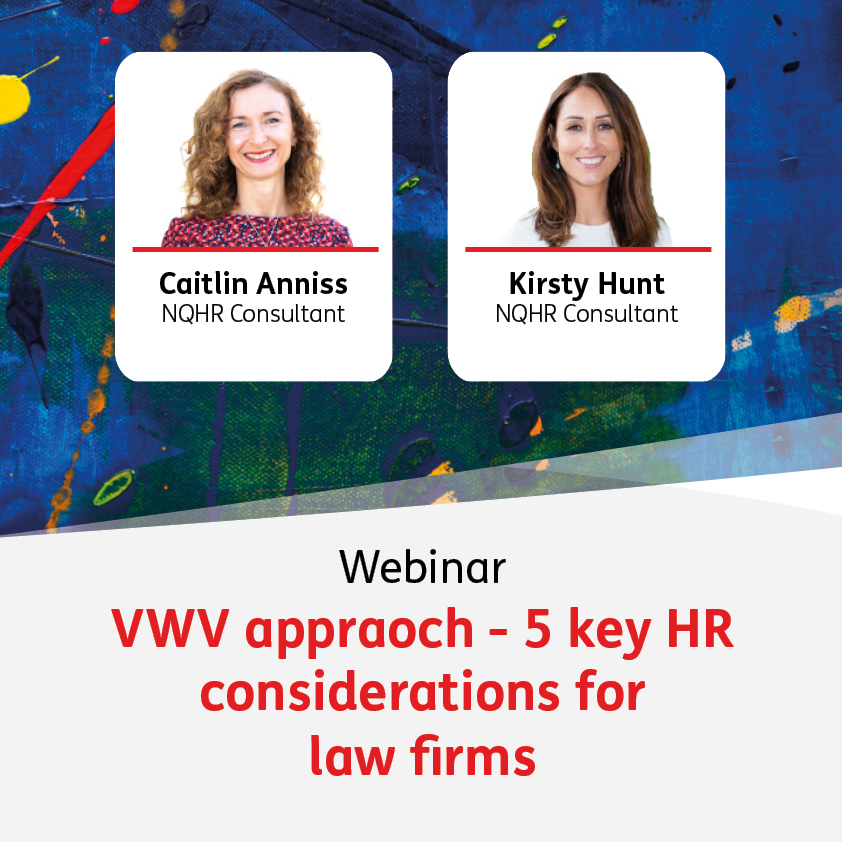 Join NQHR experts at this free, interactive session, as they discuss the key HR considerations that law firms should be thinking about.
If you would like to register, then please contact us at events@vwwplus.co.uk
What's this webinar about?
Whether it's managing your current employees, reassessing your workforce levels, or taking on more staff to deal with growth in your firm, we understand the challenges HR issues can bring alongside managing other areas of your practice.
The session will cover best practice in HR in 5 key areas:
Dealing with requests for time off
Menopause in the workplace
Contract and policy reviews
Appraisals and performance management
Post-Covid working
Q&A
Who should attend?
The session is aimed at anyone within your law firm who has responsibility for staff and HR issues. It may also prove of interest to employment lawyers who are equally welcome to attend.
Speakers:
SRA Competency:
We believe attendance will help demonstrate competency in D3 – applying good business practice.
We hope you are able to join us. If you have any queries, please contact the Events team.
Want to receive our latest updates?
Subscribe here to receive the latest legal guidance for your sector, straight to your inbox.