VWV Approach – Data protection for your law firm
May 12- 12.00 pm

-

1.00 pm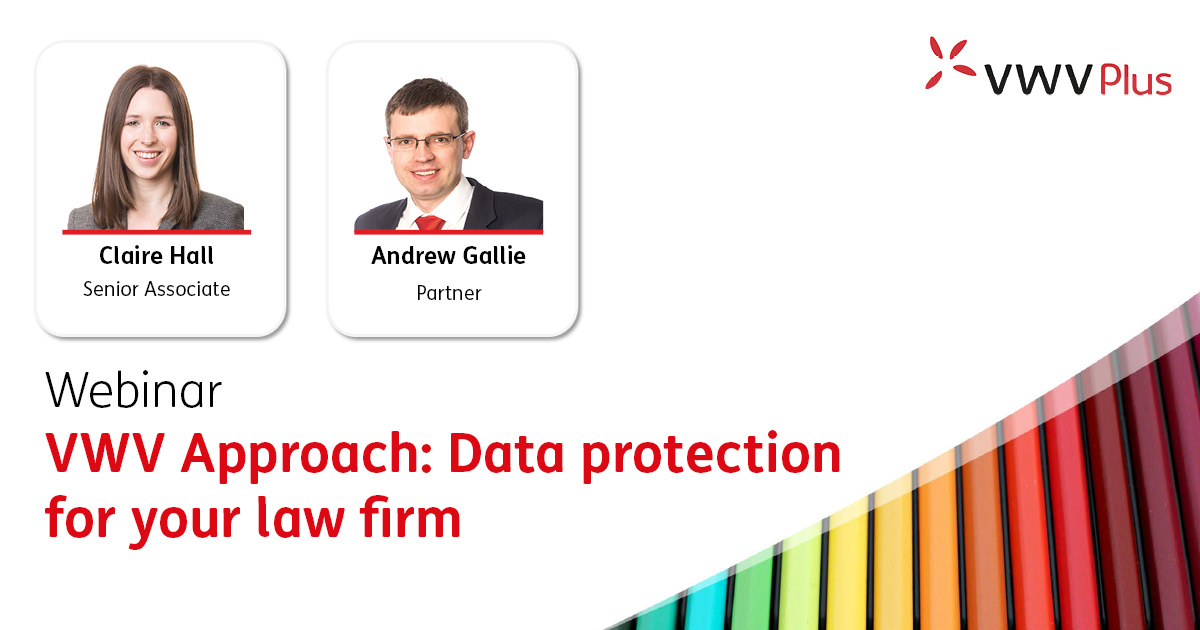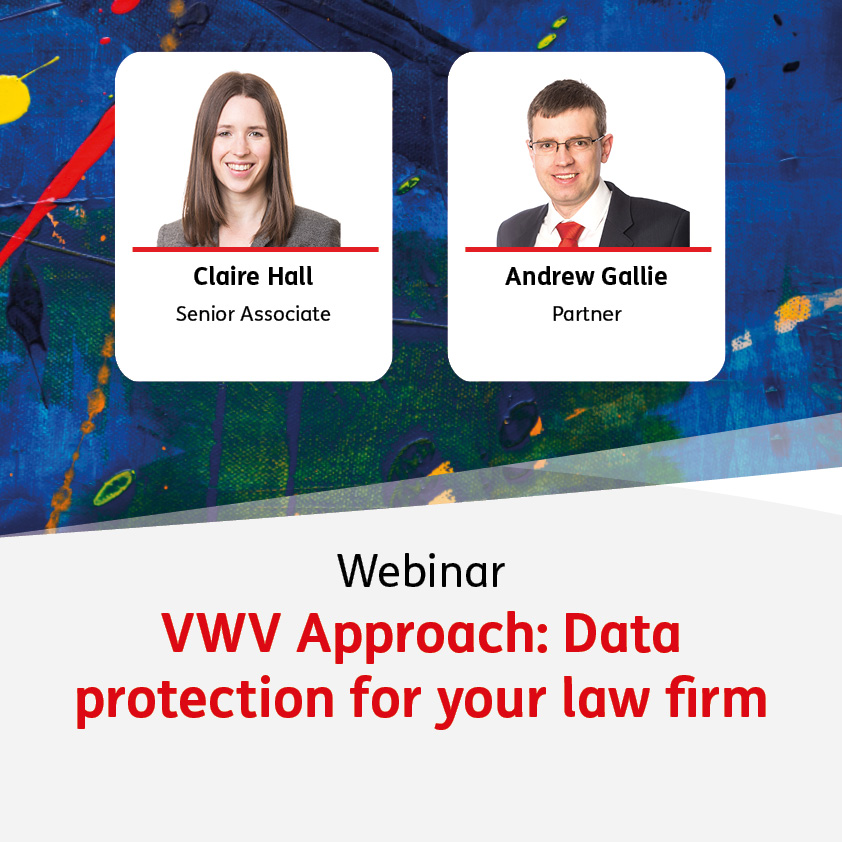 In this webinar, we will cover key data protection issues for your law firm.  The aim of the session is to give delegates practical guidance on measures that they can implement in their firm.  There will be time at the end for a Q&A. 
Why attend?
The session will cover:
An overview of your compliance obligations and what data protection documentation you should have in place
Your obligations in respect of information security (including cyber security) and how to protect your firm's data
How to deal with subject access requests and complaints involving data protection issues
What training and guidance you should be providing to staff 
The session is for those in law firms only and is intended for COLPs, data protection officers, partners/directors and those responsible for compliance and training within your firm.
Speakers:
If you would like to join us, please contact the Events team.
Want to receive our latest updates?
Subscribe here to receive the latest legal guidance for your sector, straight to your inbox.