Virtual Event
Update for recruitment agencies
April 7- 10.00 am

-

11.00 am

Virtual Event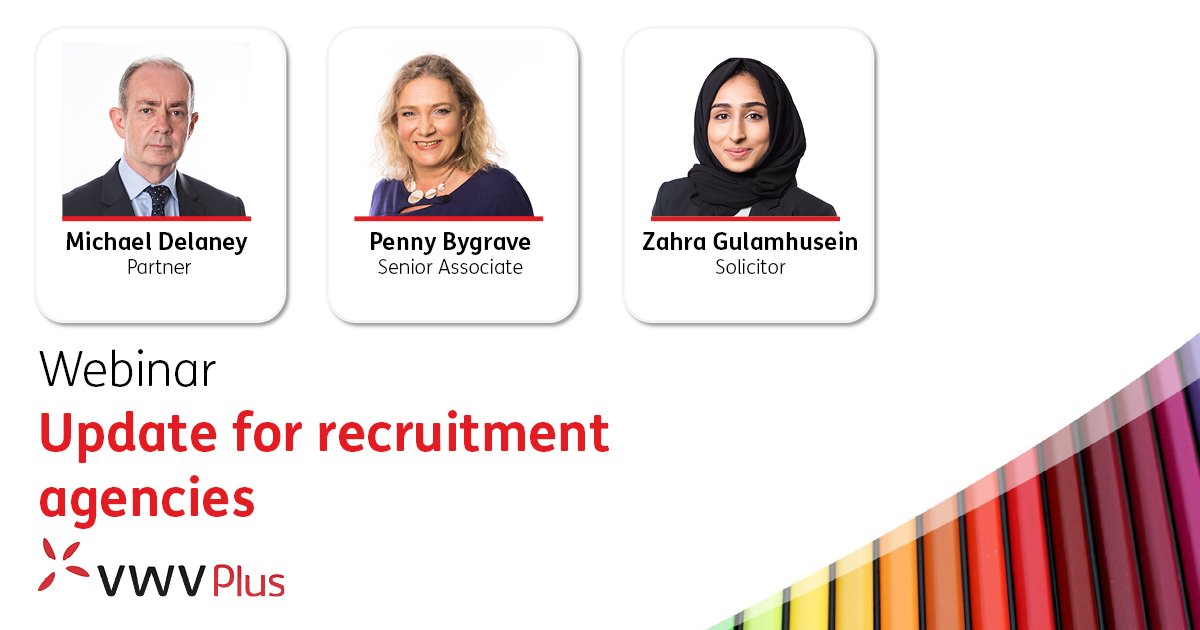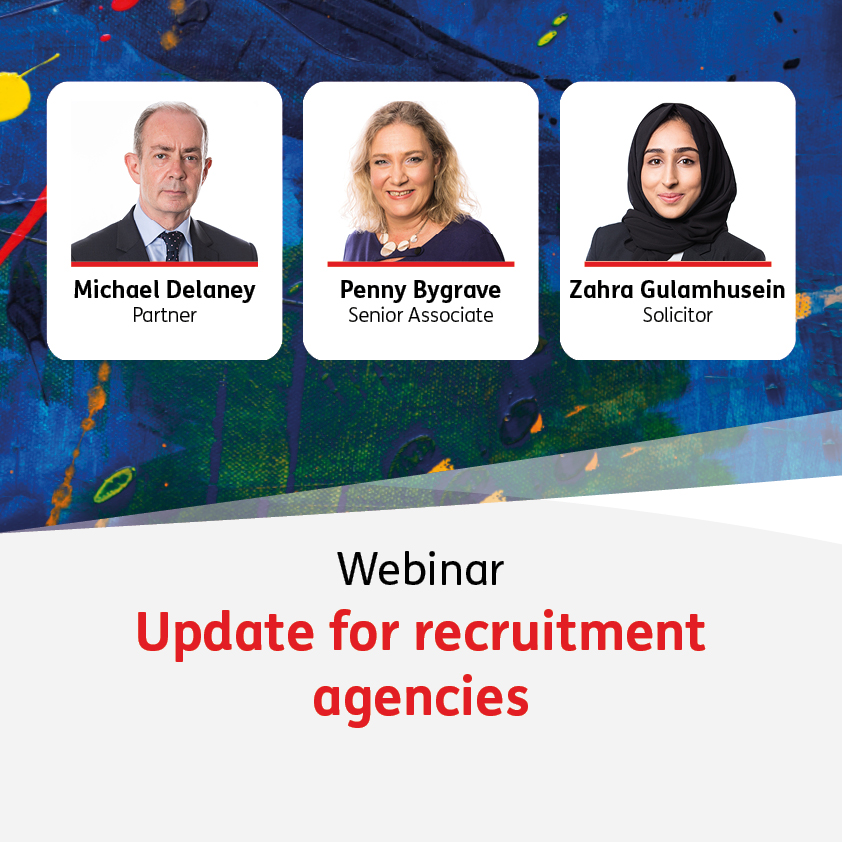 Join our free webinar for an update on recruitment agencies, including recent, real life cases.
What's this webinar about?
Join our free recruitment webinar where our experts will cover:
update on Agency worker rights in the light of Kocur v Angard Staffing Solutions Ltd
 update on contractors providing services through their personal service companies in the light of Basic Broadcasting v HMRC
 data protection update
 update of employment status litigation , is mutuality of obligation irrelevant in the light of  the recent decision of Sommerville ats Nursing Midwifery Council.
 Speakers: Michael Delaney, Penny Bygrave & Zahra Gulamhusein
If you have any queries, please contact the
 

Events team.
Want to receive our latest updates?
Subscribe here to receive the latest legal guidance for your sector, straight to your inbox.