All VWV events & webinars are now delivered by VWV Plus. Find out more…
Virtual Event
How can university spin-outs help support the UK as a world leader in science & technology?
June 17- 2.00 pm

-

3.00 pm

Virtual Event

Free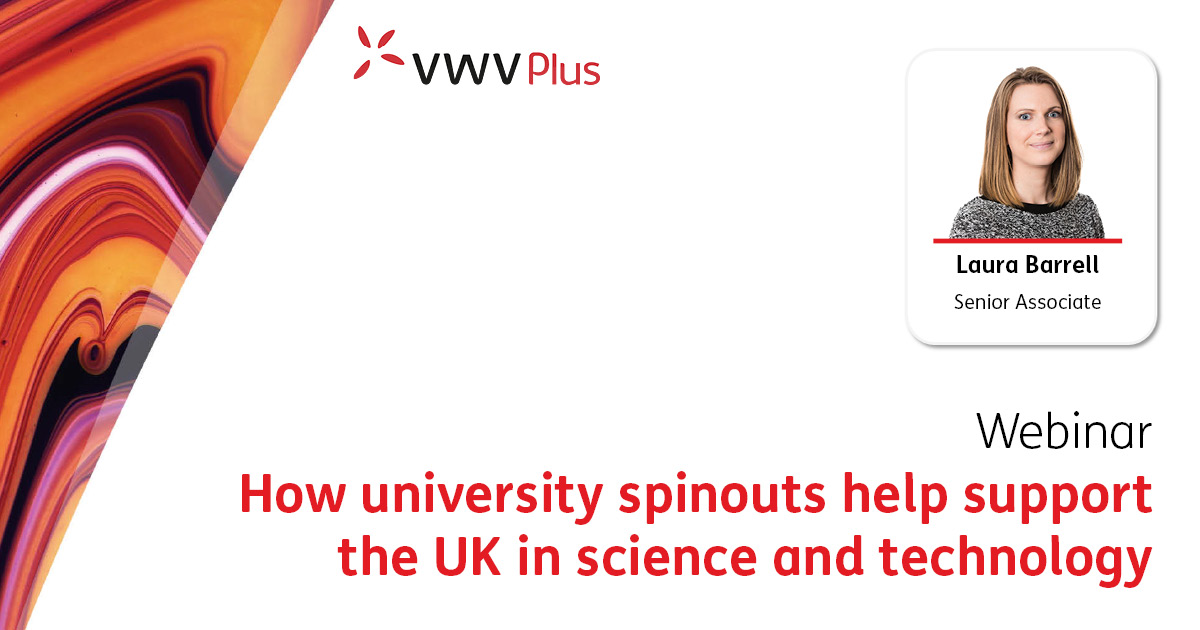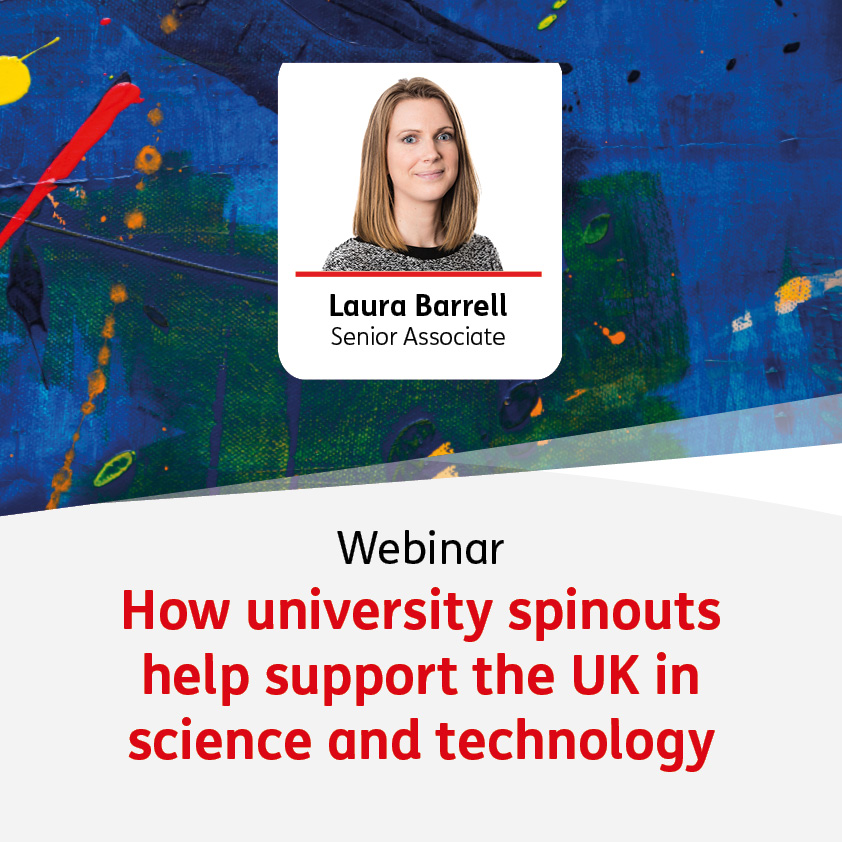 Our latest free higher education webinar will look at the university spin-out (USO) environment and why there is a focus on its importance.
Find out how university spin-outs help support the UK as a world leader in science & technology?
This webinar will explore the following:
Inciting innovation ​
We delve deeper into why universities are vital to economic growth and the development of disruptive technologies in the UK.
Promotion, performance and productivity 
There are many benefits to not just the economy, but to the university when innovation is prioritised through utilisation of USOs.
In this section we break down the benefits to the use of USOs and why these can help universities and the UK to remain attractive places to study and invest.
Coveted collaborations 
Once a university becomes an attractive place for innovation and its performance is public (often through the success of a USO), this can in turn generate external interest and foster those sought- after high-value collaborations with either commercial parties and/or individual collaborators.
In this part of the talk we will focus on how USOs can assist securing those sought after collaborations and how collaborations (national and international) are fast becoming the future of innovative tech.
Conclusion 
​In this summary of our talk, we will condense our discussions on why USOs are so important to both the university and the UK economy, as well as ensuring their place as world leaders in the field of science and technology, including some key takeaways on this important topic.
We hope you are able to join us. If you have any queries, please contact the Events team.
Want to receive our latest updates?
Subscribe here to receive the latest legal guidance for your sector, straight to your inbox.