The Schools White Paper 2022: The academisation agenda panel session
June 21- 2.30 pm

-

3.30 pm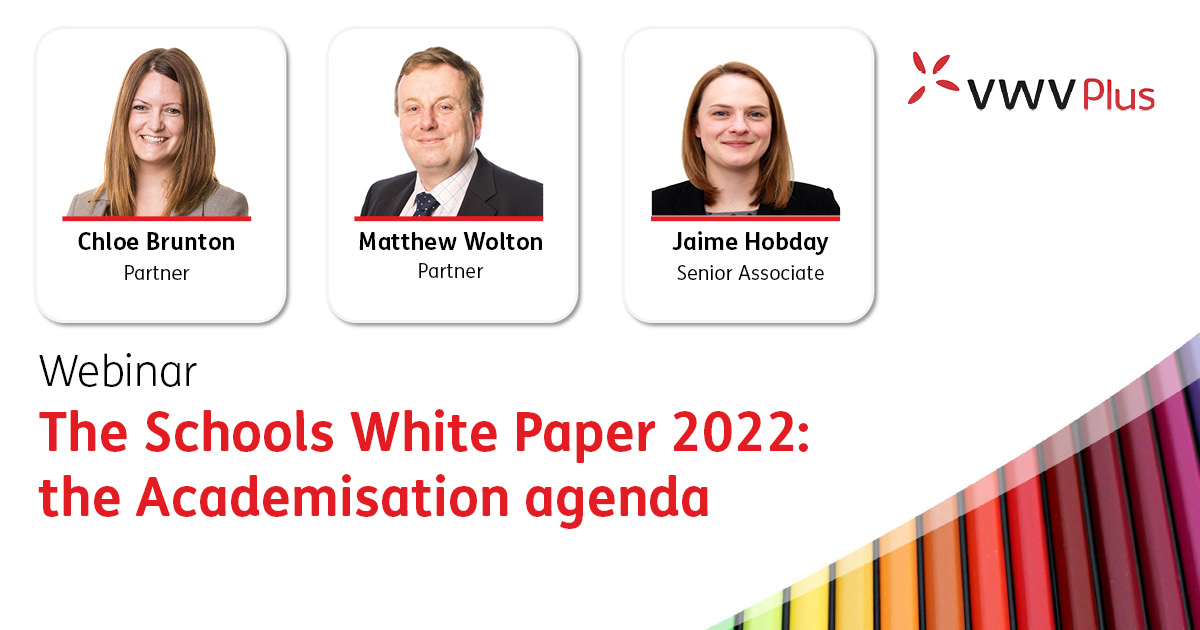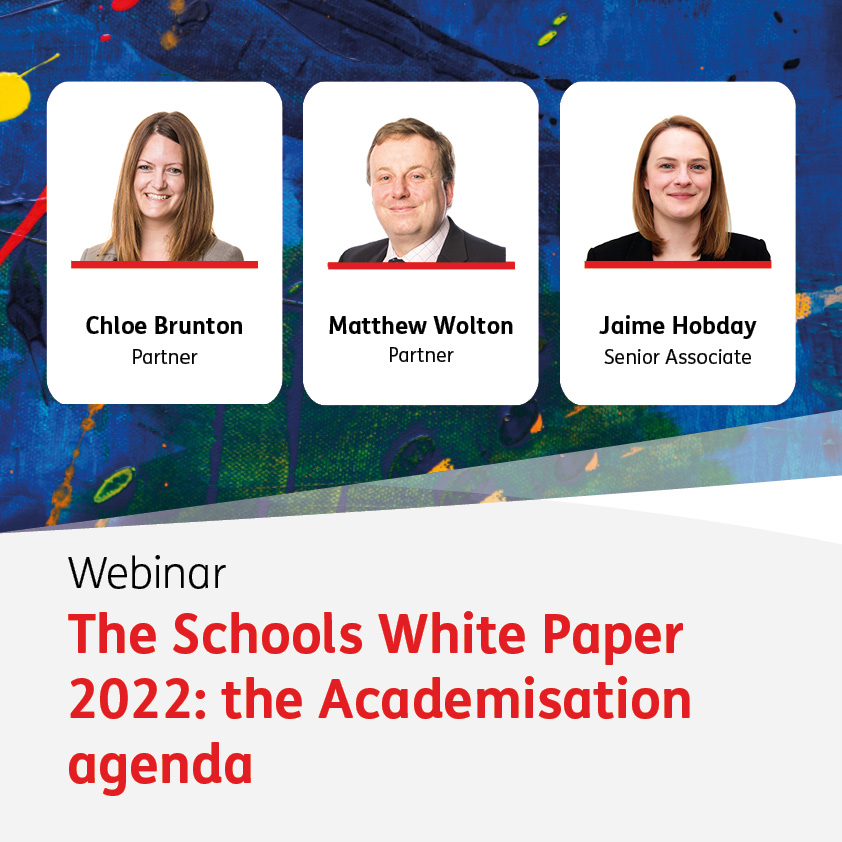 In association with the Institute of School Business Leaders (ISBL)
We are hosting a series of webinars to help maintained schools, academies and MATs navigate some of the legal and practical issues arising out of the White Paper and the proposal to move to a fully trust led academised system for 2030.
For session 1, delegates have the ability to choose the webinar which best fits their school or trust's circumstances (be it as a maintained school, single academy trust or multi academy trust). In session 2, we are hosting a panel session where delegates from the previous session can come together and have the opportunity to ask our panel of expert their questions.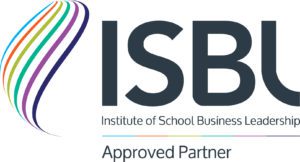 Session 2: Panel session
In this session our experienced expert panel take questions from delegates on the implications of the White Paper and the next steps for your school or trust.
Speakers: 
We hope you are able to join us. If you have any queries, please contact the Events team.
Want to receive our latest updates?
Subscribe here to receive the latest legal guidance for your sector, straight to your inbox.