Get ready for September – An update for independent schools
July 7- 2.00 pm

-

3.00 pm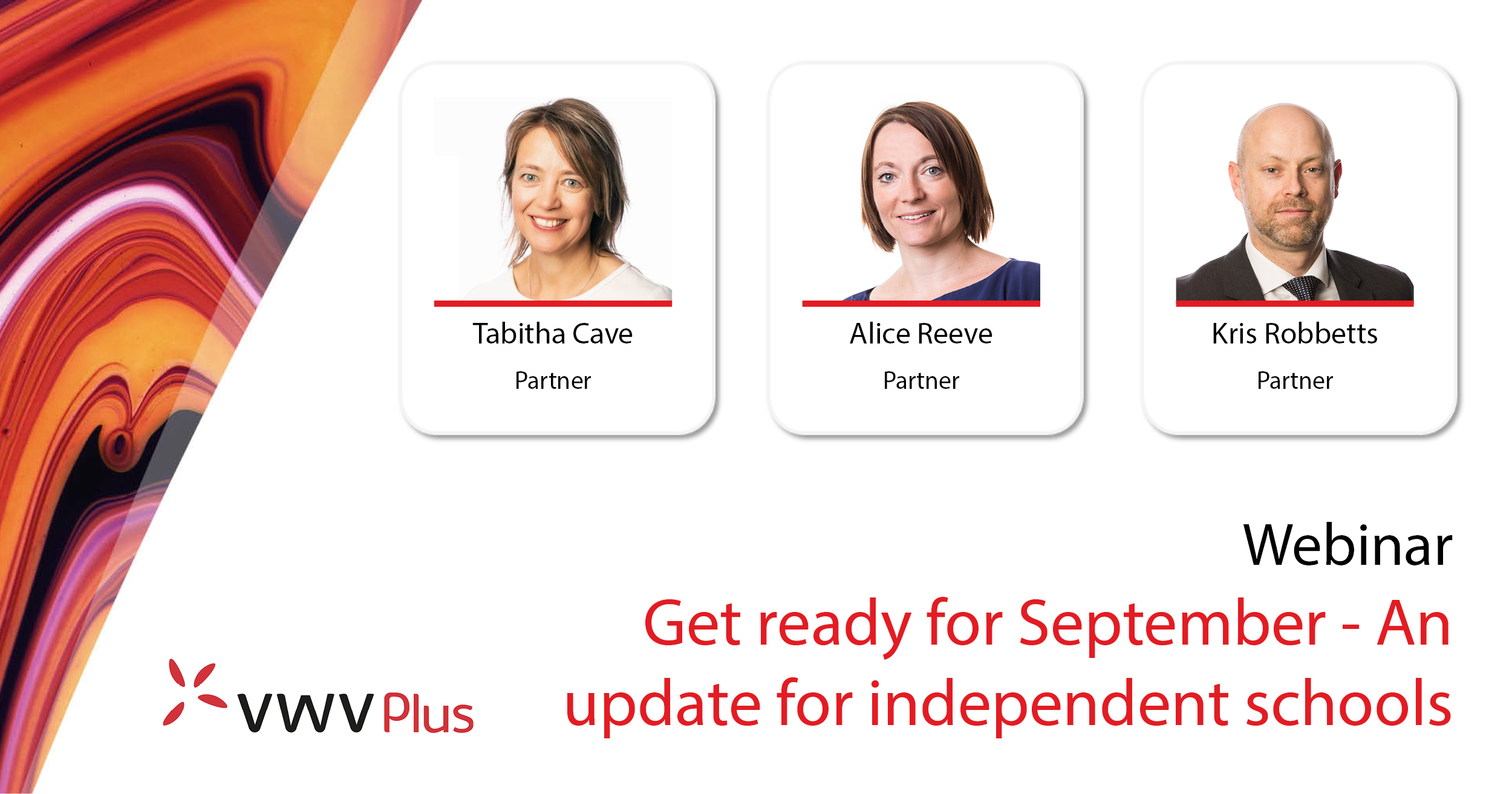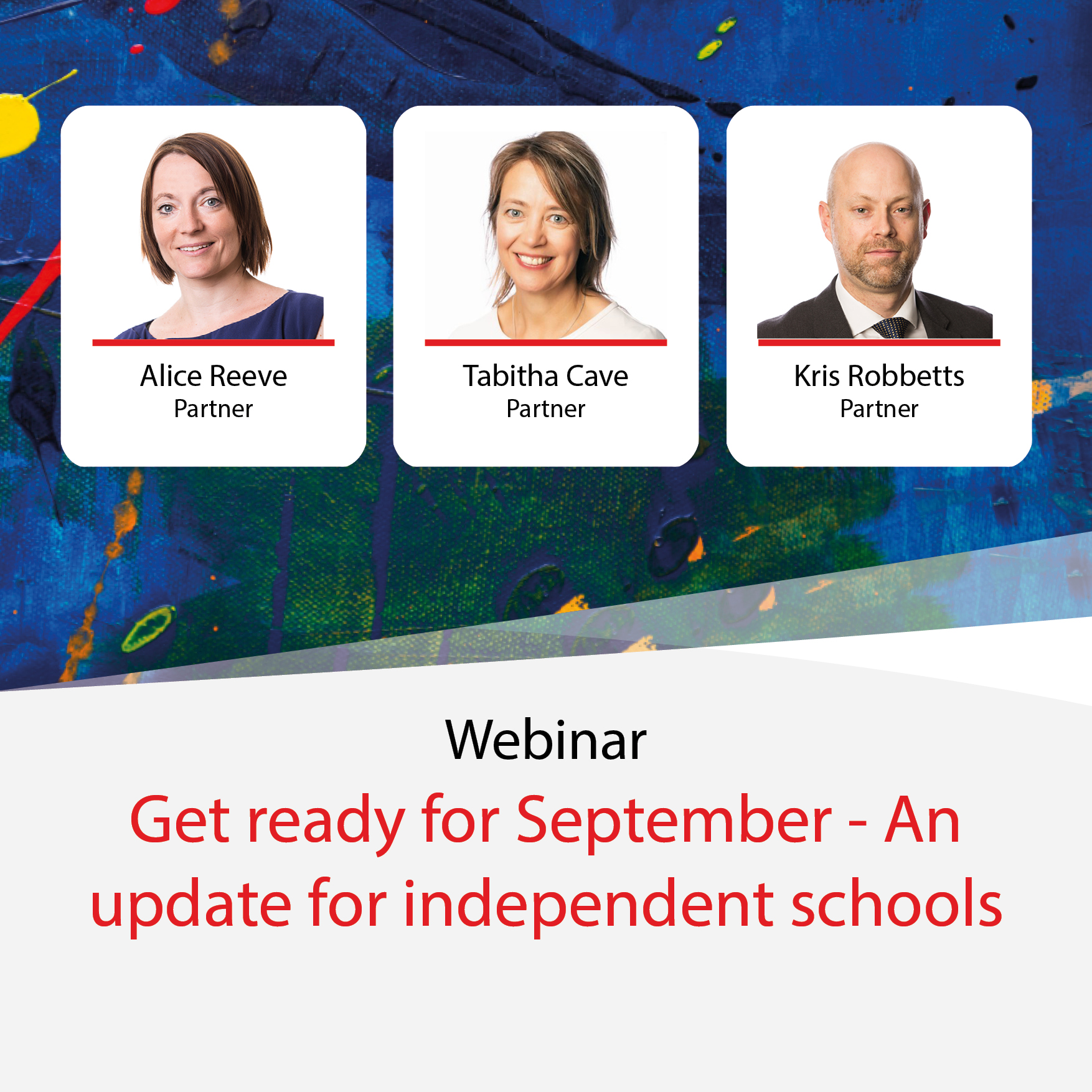 This session will cover the actions needed to be in place to support your school during the next academic year.
What does this session include? 
This event is designed to help Independent Schools identify the priority actions that need to be in place for the next academic year, to comply with the latest guidance on;
KCSIE 2022
Safer Recruitment
National Minimum Standards for Boarding Schools
Location: Zoom
Speakers: Alice Reeve, Tabitha Cave & Kris Robbetts
We hope you are able to join us. If you have any queries, please contact the Events team.
Want to receive our latest updates?
Subscribe here to receive the latest legal guidance for your sector, straight to your inbox.