Virtual Event
School inspections: an update for academies and maintained schools
March 3- 10.00 am

-

11.00 am

Virtual Event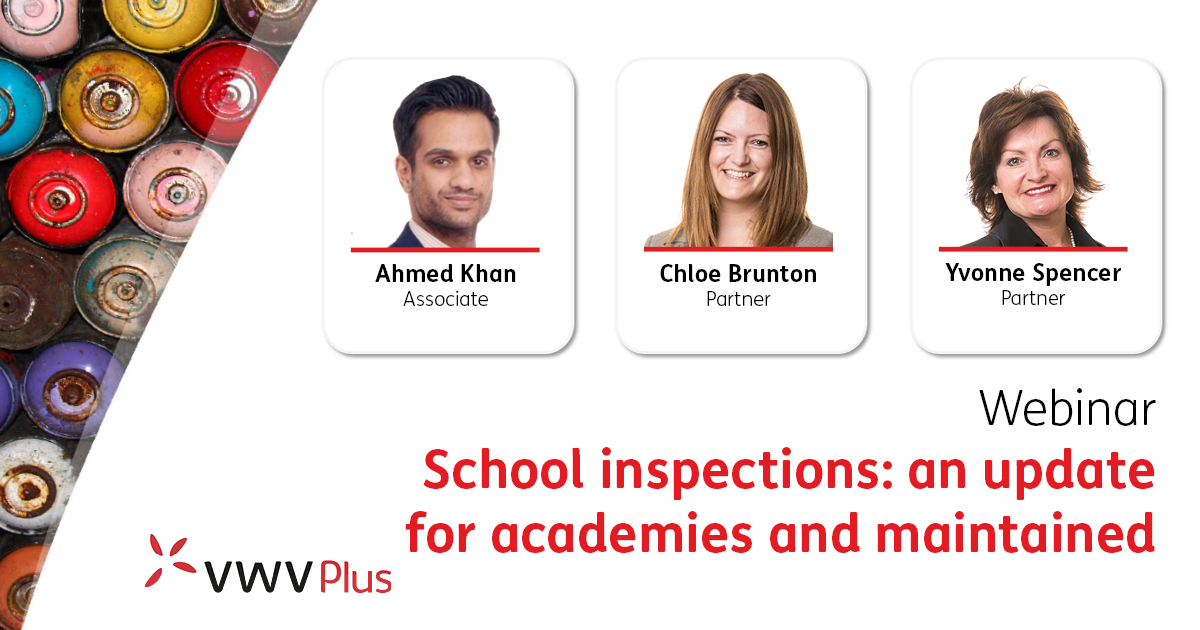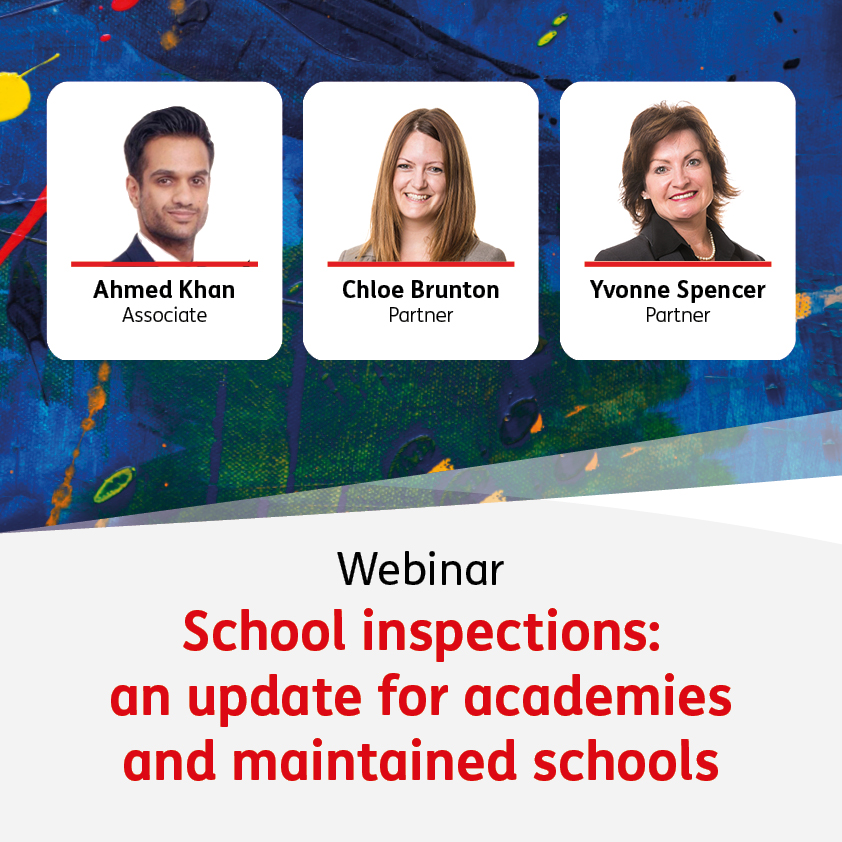 In this webinar, we will cover the latest developments following the return to routine inspections in September 2021.
 
We are delighted to introduce delegates to our new Associate – Ahmed Khan. Ahmed's background is in education related litigation and he joins us from Ofsted where he was their in-house litigation lawyer.
What's this webinar about?
In this session we will cover:
A brief overview of the Education Inspection Framework
A summary of Ofsted's inspection activity during the pandemic and where we are now
Ofsted's 'new' complaints procedure (post September 2020)
Interventions from the regulators following an adverse inspection – what happens next?
By the end of the session delegates will understand more about Ofsted's new complaints procedure and the possible consequences flowing from inspections. The session is not intended to help prepare for inspections but rather to understand how to lodge an effective complaint and beyond.
Who should attend?
Senior leaders
Deputies
Principals
Governors
Trustees
We hope you are able to join us. If you have any queries, please contact the Events team.
Want to receive our latest updates?
Subscribe here to receive the latest legal guidance for your sector, straight to your inbox.