Virtual Event
Regulatory update for charities
May 17- 10.00 am

-

11.00 am

Virtual Event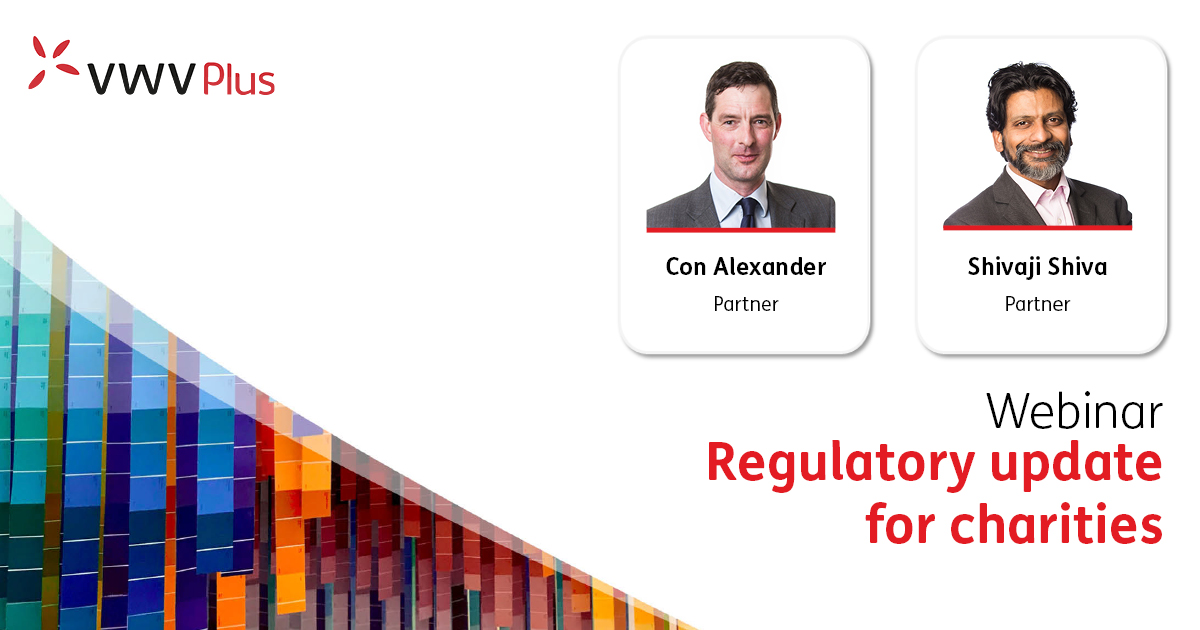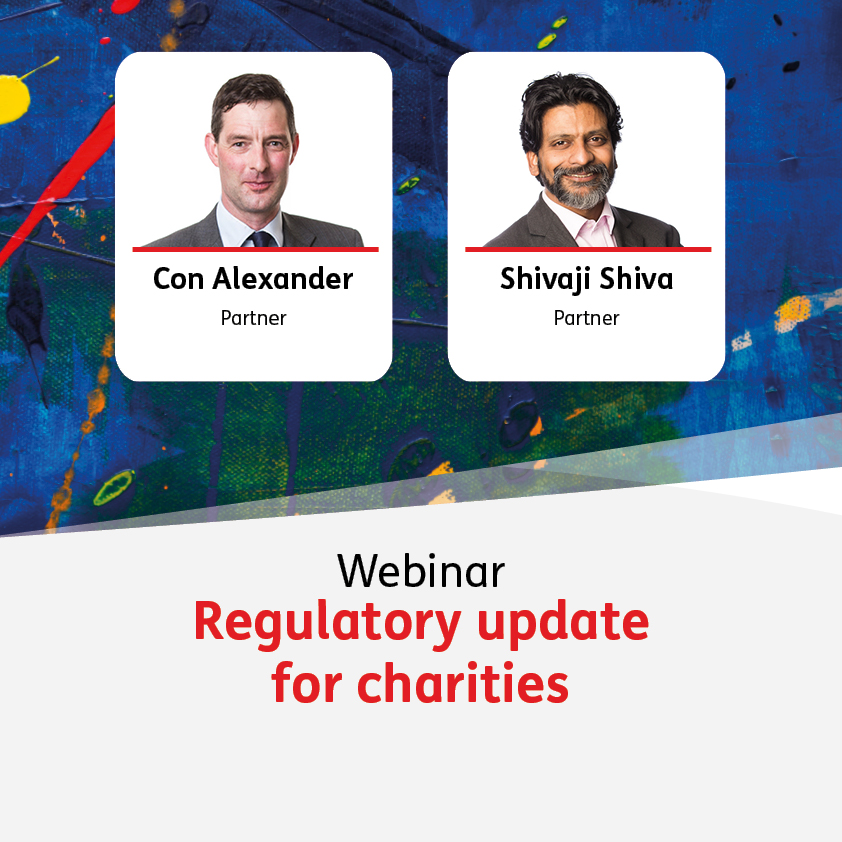 Regulators relaxed their requirements during the pandemic as charities reacted to the emergency and switched into crisis-response mode. But this flexibility can't last forever, and charities will need to resharpen their compliance tools.
What's this webinar about?
In this session, Shivaji and Con will consider what you need to know about the Charities Act 2022 and probe recent trends in charity law and regulation, drawing on Charity Commission regulatory reports, statements and the first public speech of the new Commission chair to highlight issues that are likely to be priorities for the Commission and its caseworkers as they return to a more usual regulatory environment.
Speakers: Con Alexander & Shivaji Shiva
If you have any queries, please contact the
 

Events team.
Want to receive our latest updates?
Subscribe here to receive the latest legal guidance for your sector, straight to your inbox.