Virtual Event
Protecting and safeguarding your business's future
April 7- 2.00 pm

-

3.00 pm

Virtual Event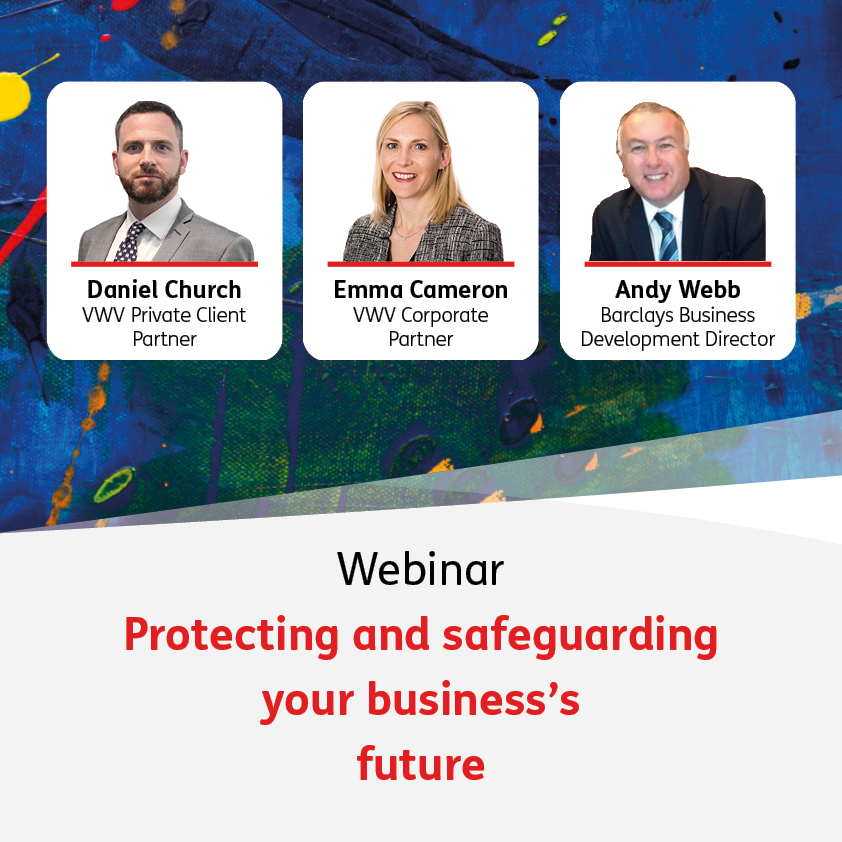 Join us together with Barclays Bank at our upcoming webinar to find out how to protect and safeguard your business from both a legal and financial perspective. Don't miss out!
What's this webinar about?
Our experts will discuss what your business needs to have in place to safeguard you and your business's future – we will be covering:
As always, there will be opportunities for asking questions and engaging with our speakers.
We hope you are able to join us. If you have any queries, please contact the Events team.
Want to receive our latest updates?
Subscribe here to receive the latest legal guidance for your sector, straight to your inbox.