Virtual Event
Procurement update for HEIs
April 26- 12.00 pm

-

1.00 pm

Virtual Event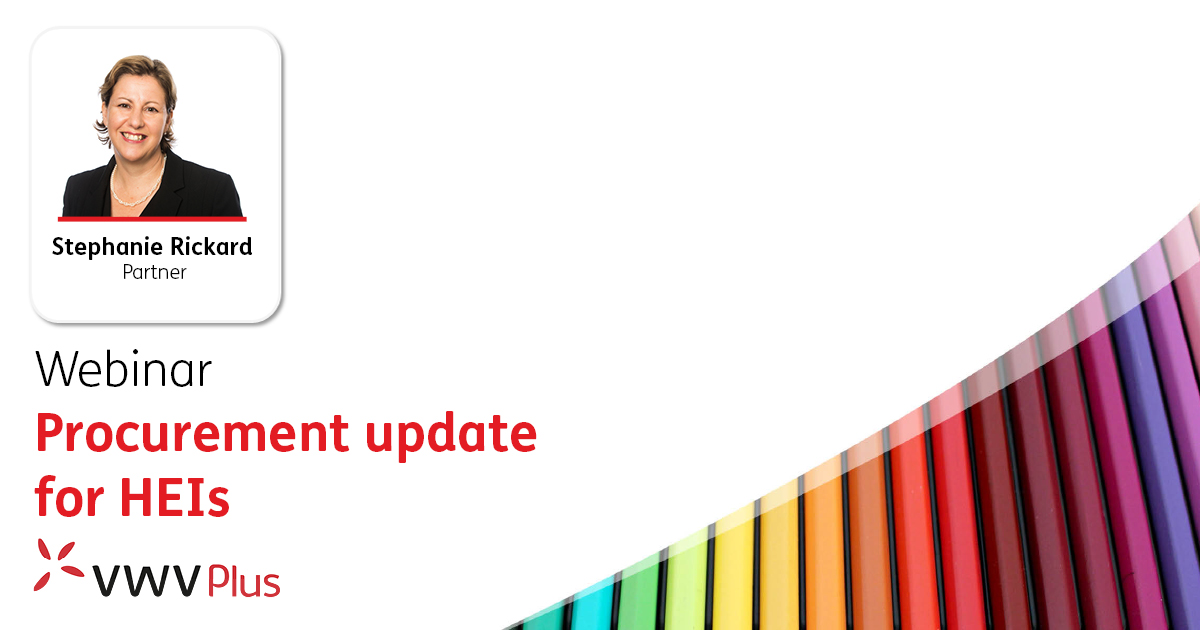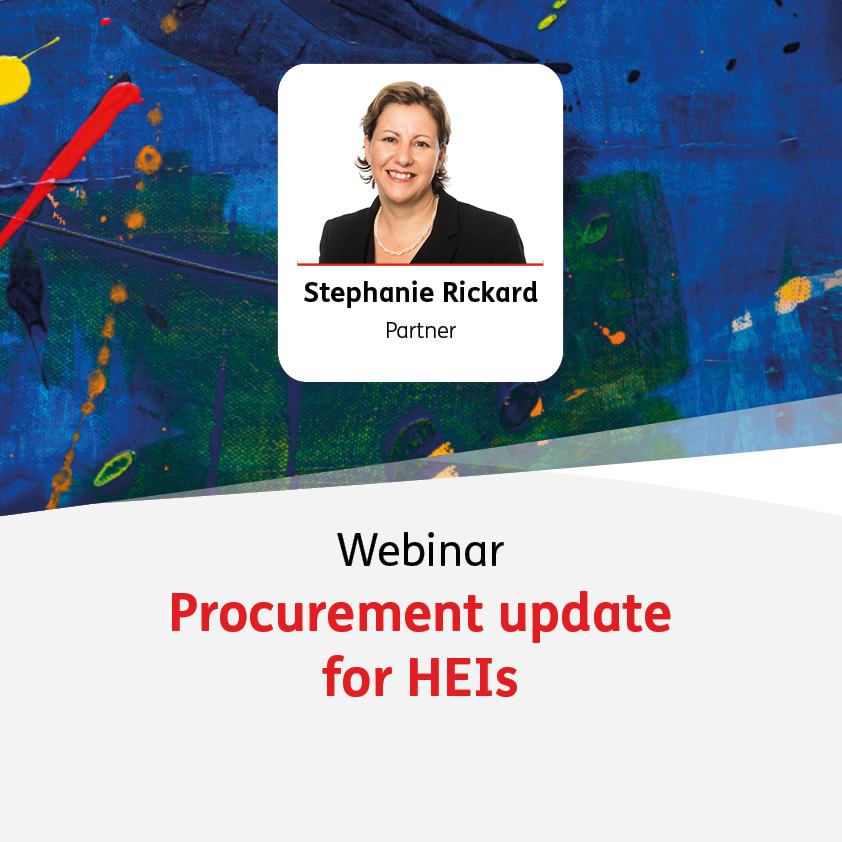 Join us for our free live webinar which we will cover recent developments in procurement law that higher education institutions need to be aware of.
What's this webinar about?
Join our higher education focused webinar for a round-up of procurement news and developments, including the wider transparency requirements for publication of procurement and contract information, practical tips from recent case law and areas to look out for in the new Procurement Bill.
If you have any particular questions, issues or topics for discussion that you would like our procurement specialist Stephanie Rickard to cover as part of the session, please let us know by contacting our Events team.
Speaker: Stephanie Rickard
We hope you are able to join us. If you have any queries, please contact the Events team.
Want to receive our latest updates?
Subscribe here to receive the latest legal guidance for your sector, straight to your inbox.