All VWV events & webinars are now delivered by VWV Plus. Find out more…
Virtual Event
PCN structures – is now the time to create a PCN company?
May 5- 2.00 pm

-

3.00 pm

Virtual Event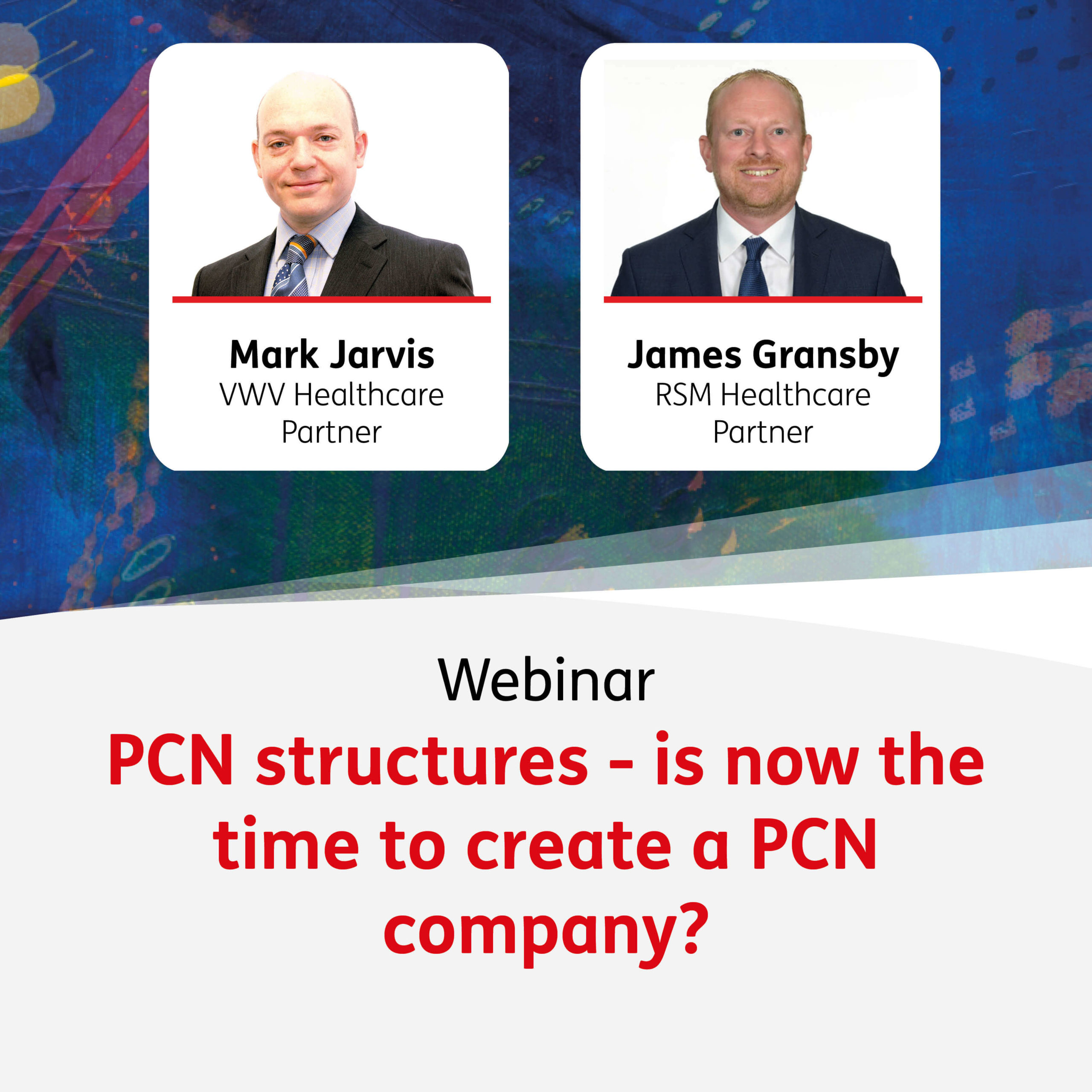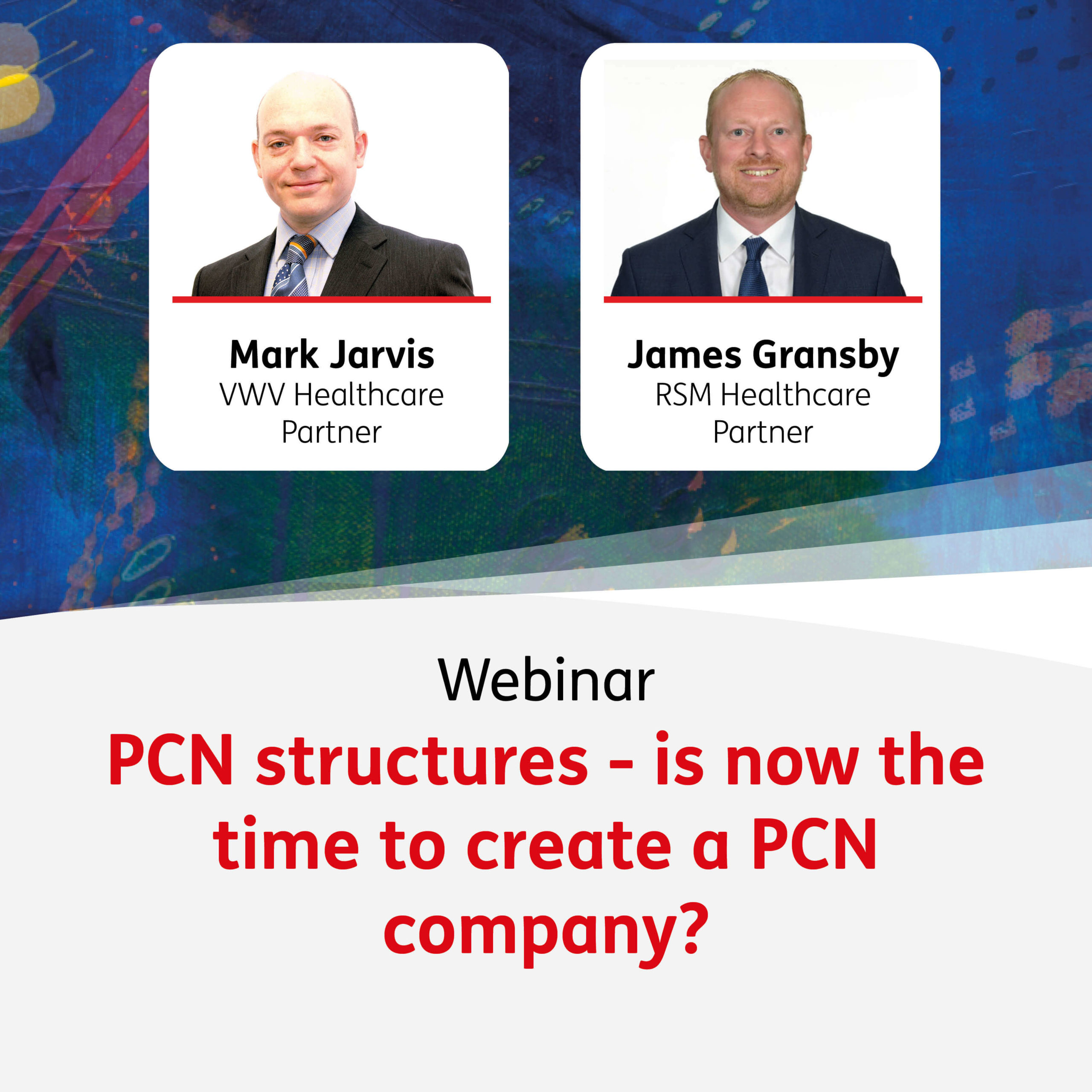 Join VWV and RSM UK Tax and Accounting's specialist healthcare sector teams for a free webinar to discuss 'PCN structures – is now the time to create a PCN company?'.
Following the popularity of last year's 10 November PCN Incorporation and this year's 25 January PCN Q&A webinars, we are back with another PCN webinar for you, together with RSM UK Tax and Accounting.
This webinar will take the format of a short discussion on the key topics below, followed by an interactive Q&A session.
Topics:
Why are many PCNs forming a company now?
What are the considerations?
What is the process for incorporating?
How a PCN company can fix the tax on surplus and VAT issue
Speakers:
If you would like to email your questions beforehand, please contact our Events team.
We hope that you will be able to join us for this webinar.
Please note – this webinar is specifically for healthcare professionals and GP Practice/PCN employees/Clinical Directors.
To book your place, please click the register button above. For further information, please contact the Events team.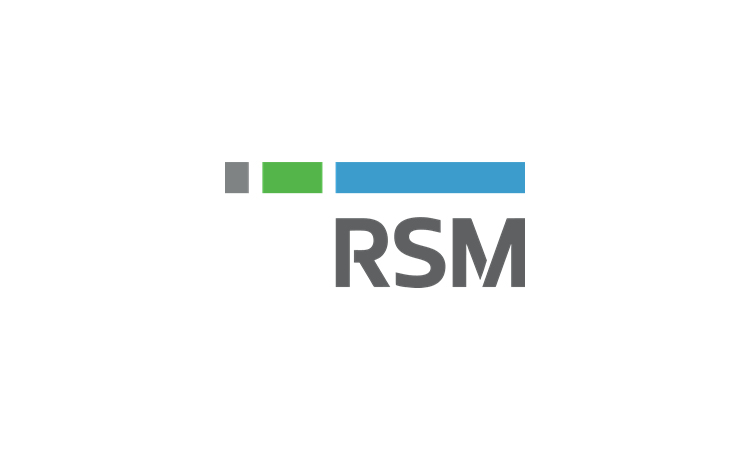 This event is in partnership with RSM UK
RSM UK are one of the leading global providers of accounting and business advisory services with a large dedicated healthcare team offering services to the breadth of the NHS, medical practices and to private healthcare providers, including CCGs, NHS providers as well as NHS England.
Want to receive our latest updates?
Subscribe here to receive the latest legal guidance for your sector, straight to your inbox.