Virtual Event
NQHR Club – Managing menopause in the workplace
September 14- 9.00 am

-

10.00 am

Virtual Event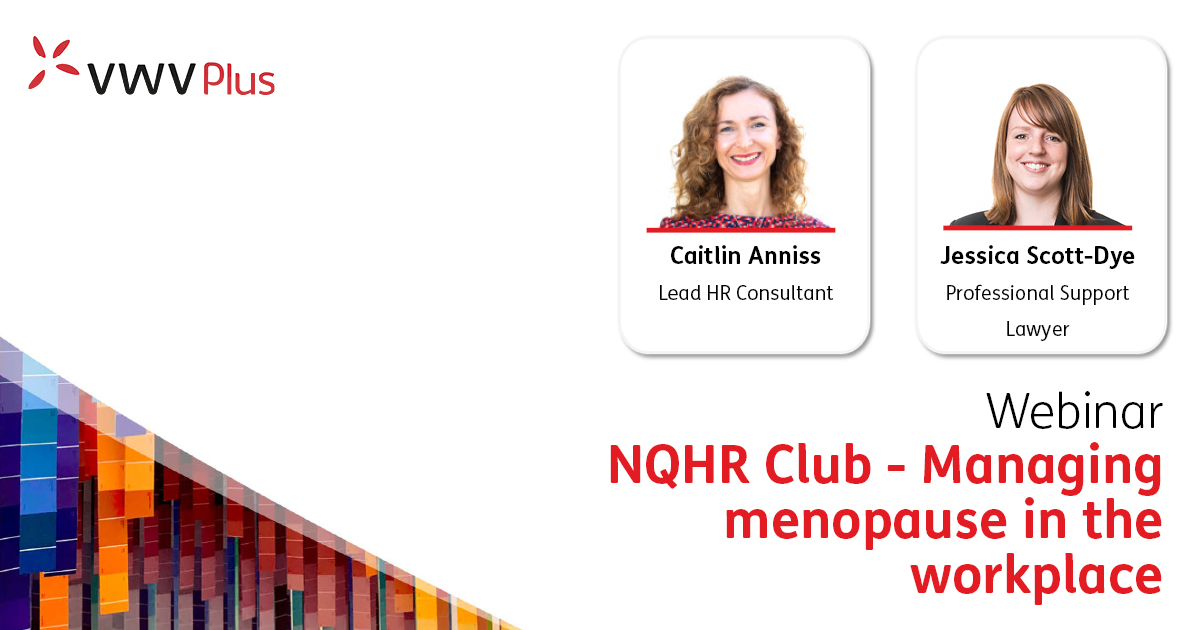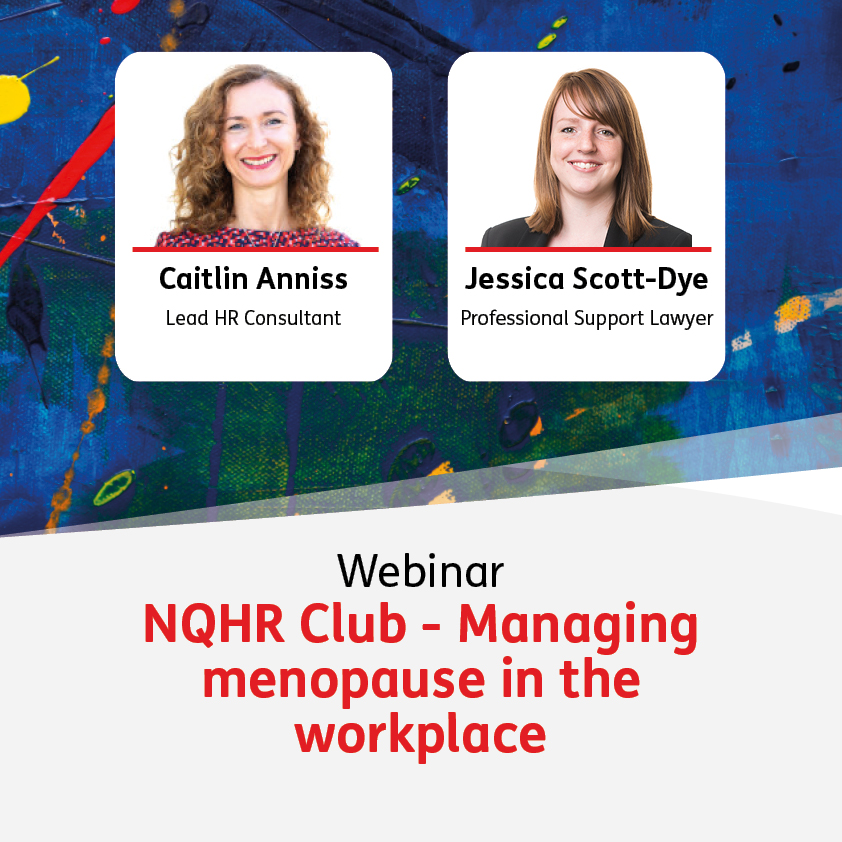 We look forward to welcoming you to this free webinar so if you are interested in booking a place, please click the button below. Joining instructions and details of how to join the webinar will be sent closer to the time.
Tune in to our free virtual HR club webinar – Managing menopause in the workplace

In this informal session, Lead HR Consultant Caitlin Anniss from Narrow Quay HR and Jessica Scott-Dye, Employment lawyer from VWV, will talk through the issues that can arise in connection with managing employees who are going through the menopause in the workplace. The menopause and its impact on work is highly topical at the moment and has prompted employers to consider what they do within their workplace on this topic. 
 
We will use case studies to highlight the key legal and day to day issues involved and provide practical ways for HR professionals to deal with them.
The session will be conducted virtually but we will use polls and the chat function to make the session as interactive as possible.
We hope you are able to join us. If you have any queries, please contact the Events team.
Want to receive our latest updates?
Subscribe here to receive the latest legal guidance for your sector, straight to your inbox.