Virtual Event
Managing student disabilities for HEIs
March 22- 2.00 pm

-

3.00 pm

Virtual Event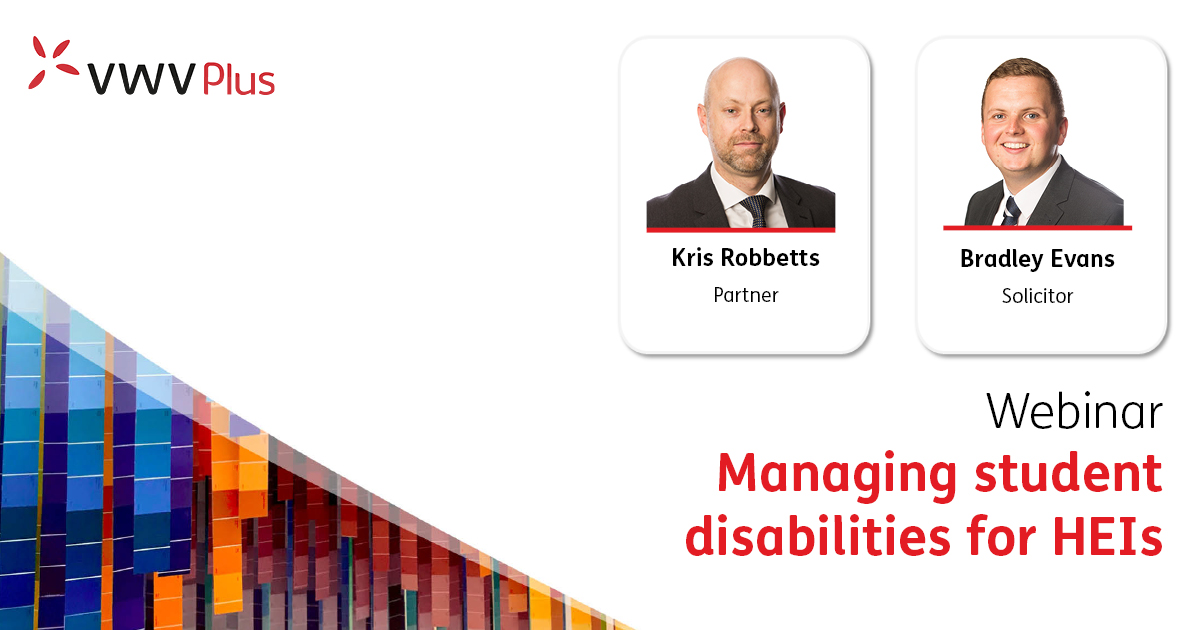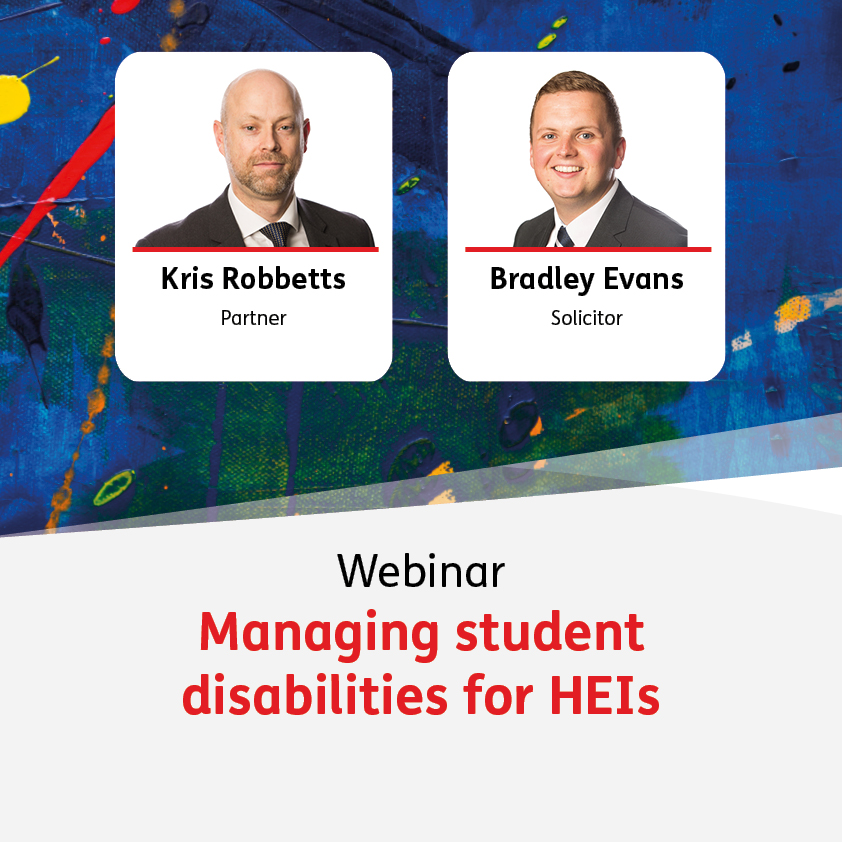 Tune in to our webinar where we will provide an update on issues relating to students with disabilities, including the latest sector trends and initiatives and a review of the approach of the OIA and the courts to complaints and claims alleging disability discrimination.
What's this webinar about?
Managing student disabilities has been a challenge in higher education for many years and was brought into sharp focus by the impact of the pandemic.  As providers move away from restrictions and look to the future, we can expect the needs of disabled students and the avoidance and management of complaints and claims to remain a priority.
In this session, Kris Robbetts and Bradley Evans will take stock of the latest sector developments and draw on recent experience working with HE providers on a range of student disability related challenges.
Speakers: Kris Robbetts & Bradley Evans
If you have any queries, please contact the
 

Events team.
Want to receive our latest updates?
Subscribe here to receive the latest legal guidance for your sector, straight to your inbox.