JCT and NEC contract half day event
April 5- 8.45 am

-

12.15 pm

£10.00 – £25.00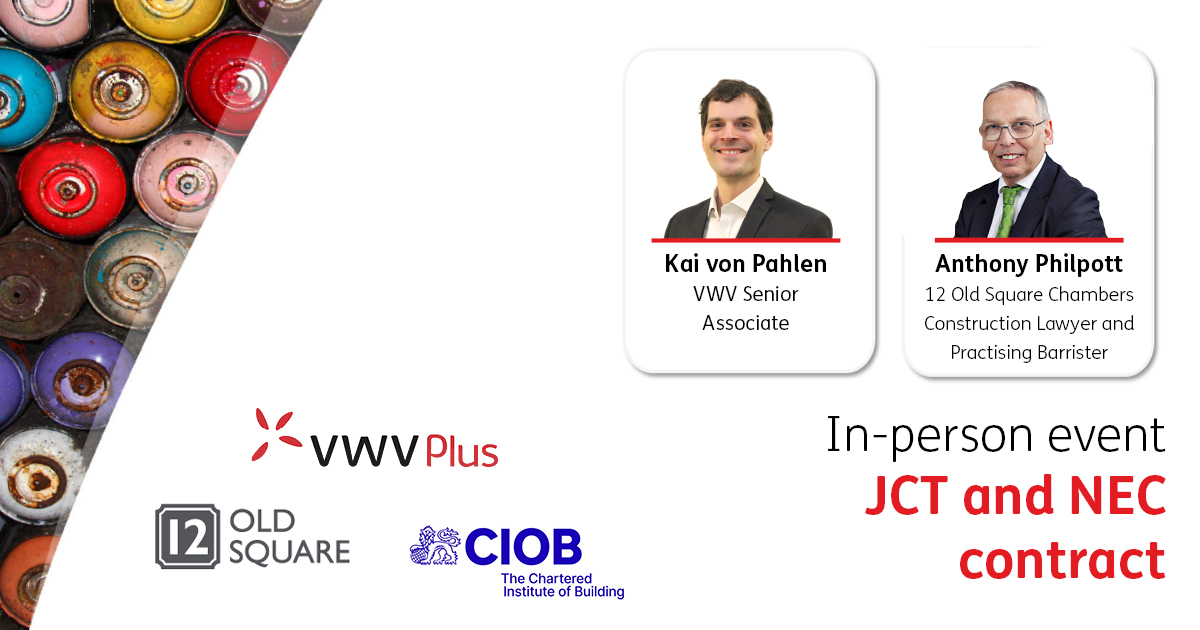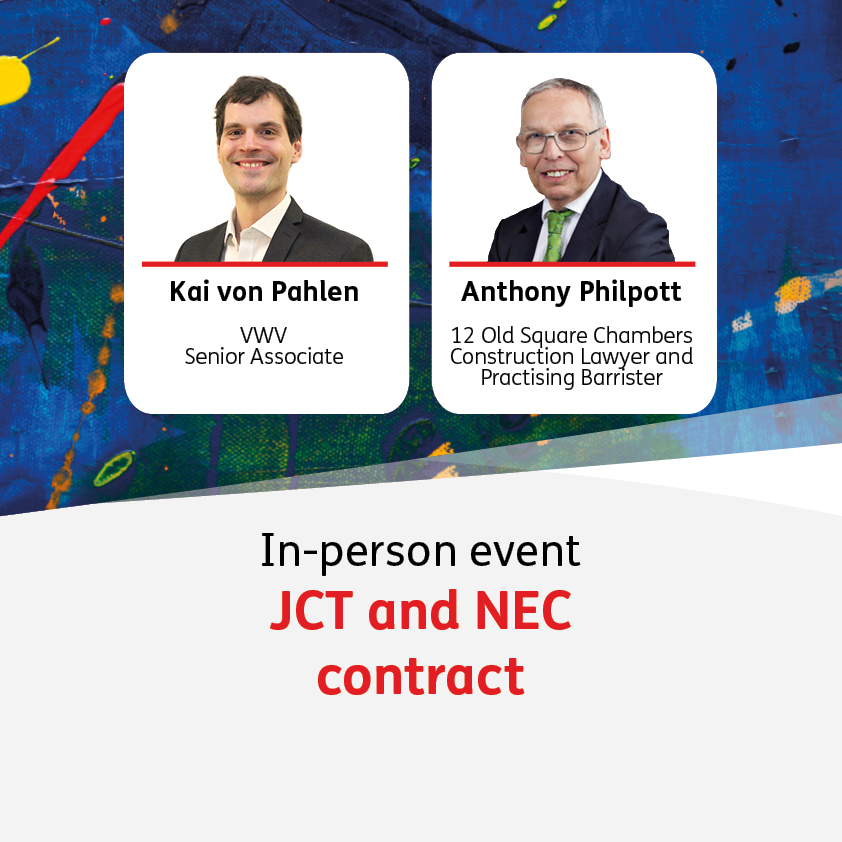 This is a joint Chartered Institute of Building Bristol Hub and Western Counties Chartered Institute of Arbitrators Event, supported by the Institution of Civil Engineers, Chartered Institution of Civil Engineering Surveyors and Southwest and Wales Adjudication Society.
£10.00 for members, £25.00 for non-members
VWV's Kai von Pahlen will be speaking at this upcoming event, in collaboration with The Chartered Institure of Building and 12 Old Square.
Many problems arise on projects where the Contractor or Consultant, or both, fail to operate the contract properly.
Expert speakers will take you through the two main forms of contract used in the UK construction industry by applying the same factual situation to each contract.
A produced set of commonly occurring scenarios and some coronavirus related examples to emphasise the differences, and what happens if you fail to operate the contract properly, will be given.
This should bring out the differences in each contract…some of which are quite striking!
Plus there is an electronic interactive voting on some of the issues plus a panel discussion/question and answer session.
Timings : 
Registration 8.45 to 9.30 with bacon roll or vegetarian alternative
09.30 – 10.30 Part 1
10.30 – 11.00 Coffee break
11.00 – 12.00 Part 2
12.00 – 12.45 Panel discussion and questions
We hope you are able to join. If you have any queries, please contact the Events team.
Want to receive our latest updates?
Subscribe here to receive the latest legal guidance for your sector, straight to your inbox.