Investigation training for independent schools
June 7- 9.30 am

-

3.30 pm

£270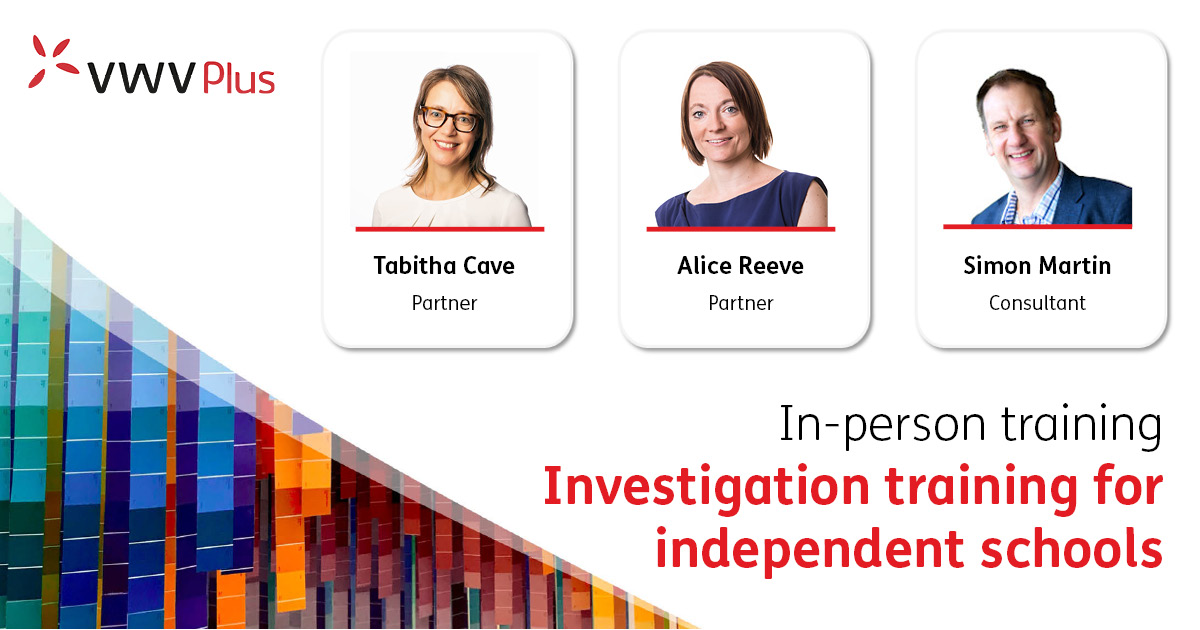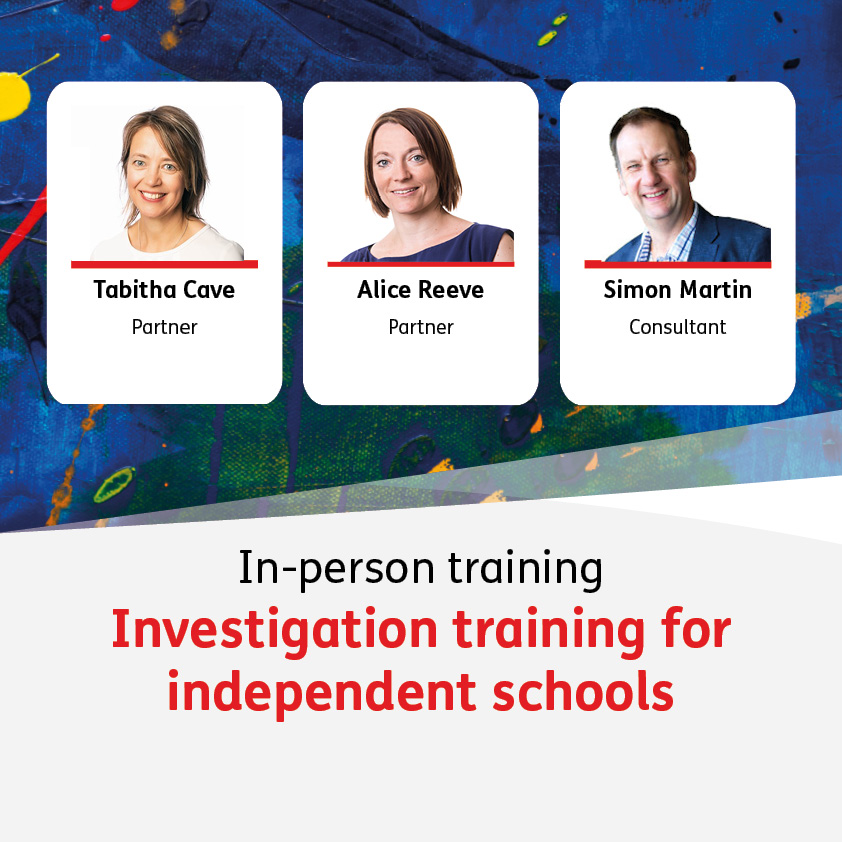 Areas Covered:
The role of an investigating officer
How to undertake a fair and lawful investigation
Identifying and gathering relevant evidence
Taking witness statements (including from reluctant witnesses and pupils)
Handling sensitive safeguarding or criminal allegations and the interplay with the police or external agencies
Disclosure and sharing of information under the GDPR​
Why Should You Attend?​
There are numerous situations where schools may find an investigation is required:
A member of staff raises a grievance or uses the school's whistleblowing procedure to raise a concern
An allegation is made against a member of staff which might lead to a disciplinary hearing
A parent raises a complaint and invokes the formal stage of the school's complaints policy
A pupil makes a disclosure which raises a concern about potential bullying or peer on peer abuse​
Speakers:
We hope you are able to join us. If you have any queries, please contact the Events team.
Want to receive our latest updates?
Subscribe here to receive the latest legal guidance for your sector, straight to your inbox.