All VWV events & webinars are now delivered by VWV Plus. Find out more…
Virtual Event
International updates for independent schools
September 23- 10.00 am

-

11.30 am

Virtual Event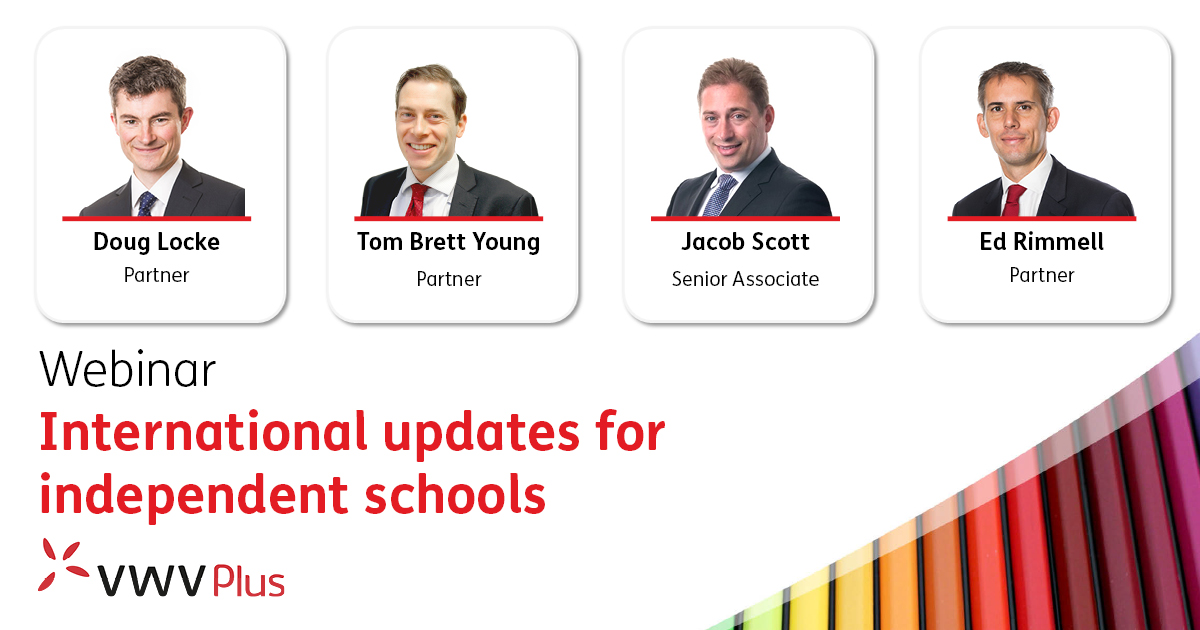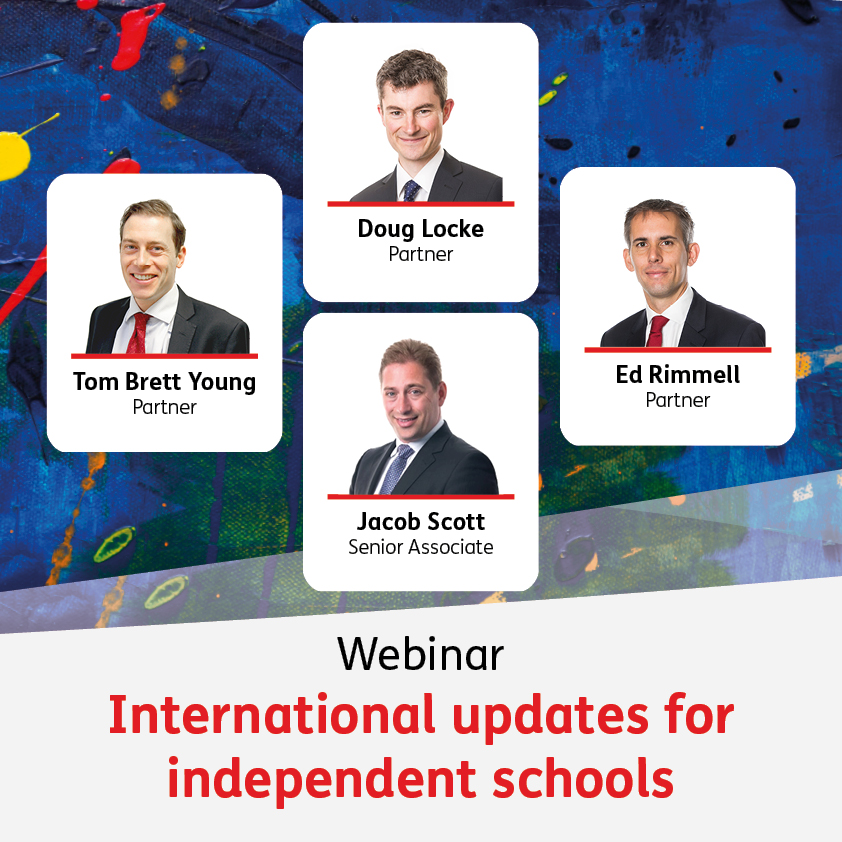 Our latest webinar will explore international and immigration updates for independent schools and prepare you for any issues you may encounter.
What's this webinar about?
This webinar will explore the following topics:
Negotiating a commercial deal
The situation in China
International trade mark strategy
Challenges and risks of providing online education services overseas
Considerations for schools with international pupils:
Immigration compliance
Financial considerations
Working with overseas agents
Welfare and cultural issues
Speakers:
We hope you are able to join us. If you have any queries, please contact the Events team.
Want to receive our latest updates?
Subscribe here to receive the latest legal guidance for your sector, straight to your inbox.