Immigration essentials for independent schools
November 1- 2.00 pm

-

5.00 pm

£155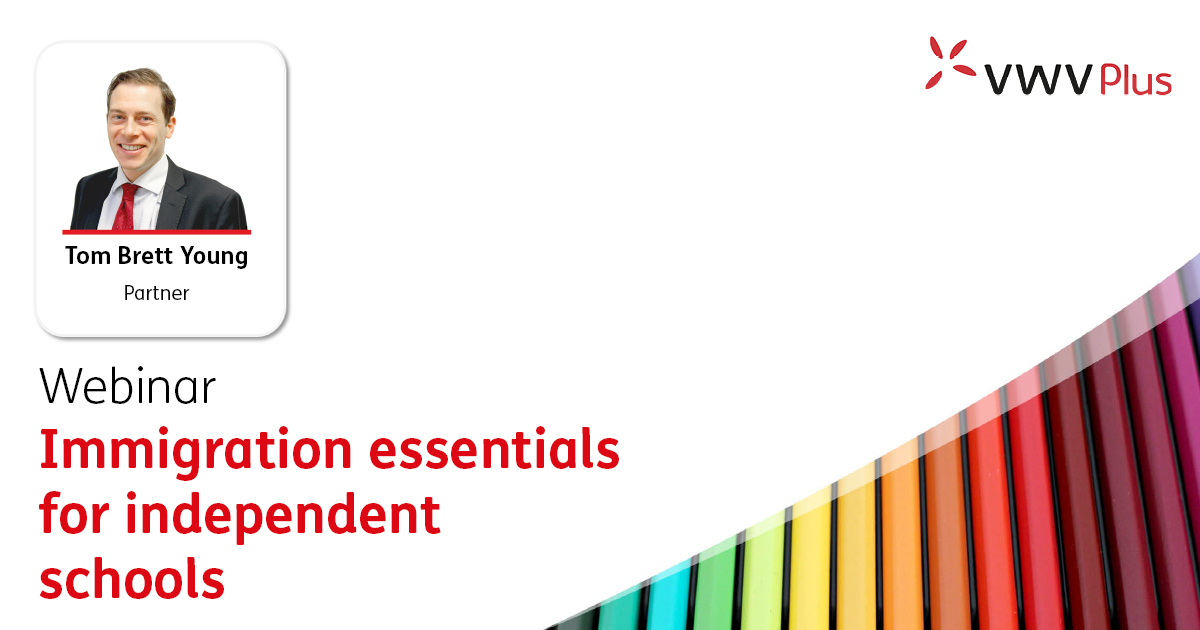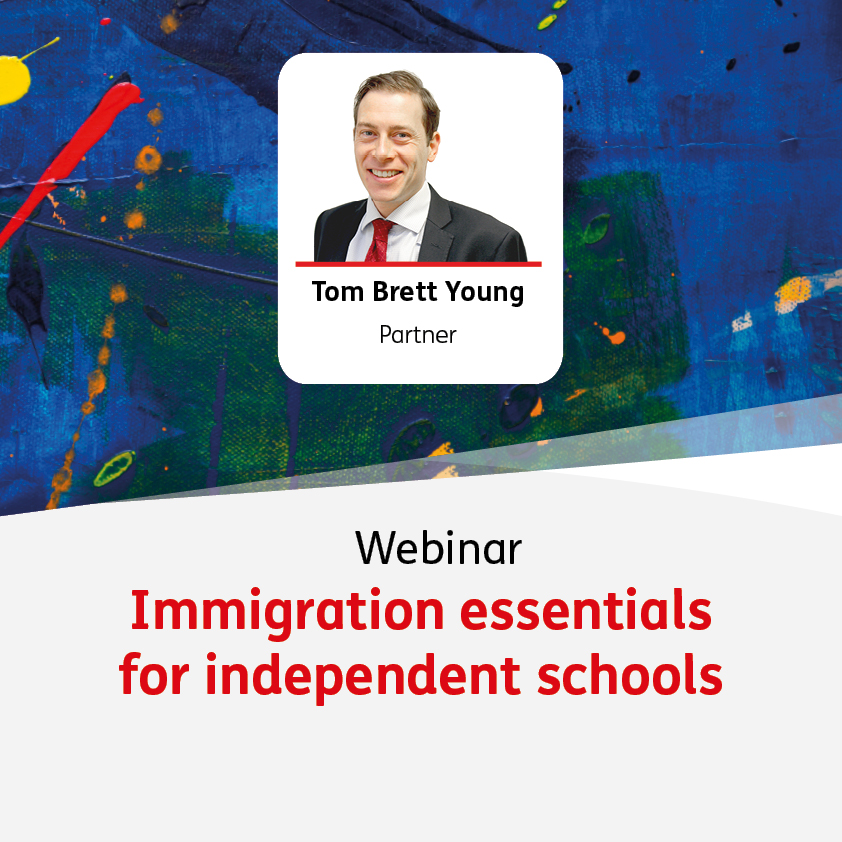 With so much changing, it is vital that schools ensure that they are aware of how these immigration changes will affect their activities as sponsors of international students.
A working knowledge of immigration law and practice has never been so important to independent schools as today…
During this webinar we will cover the following topics:
Child Student visa sponsorship and how it differs from Tier 4
Sponsoring pupils from EEA countries
Immigration checks on pupils and other sponsor compliance responsibilities
Assigning Confirmations of Acceptance for Studies (CAS)
Basic Compliance Assessments and annual CAS requests
Biometric Residence Permits, including alternative collection arrangements
Reporting to UKVI​
The impact of coronavirus (COVID-19) on student visa sponsorship
What to do when things go wrong
Speakers:
Cost: £186 per person (incl VAT)
Book early to secure your place – we will be capping the number of delegates for this session, as we would like to keep the session interactive and allow plenty of time for you to ask questions to our experts.
We hope you are able to join us. If you have any queries, please contact the Events team by email
Want to receive our latest updates?
Subscribe here to receive the latest legal guidance for your sector, straight to your inbox.