Virtual Event
GP premises – interactive workshop 3
April 6- 10.00 am

-

12.00 pm

Virtual Event

£30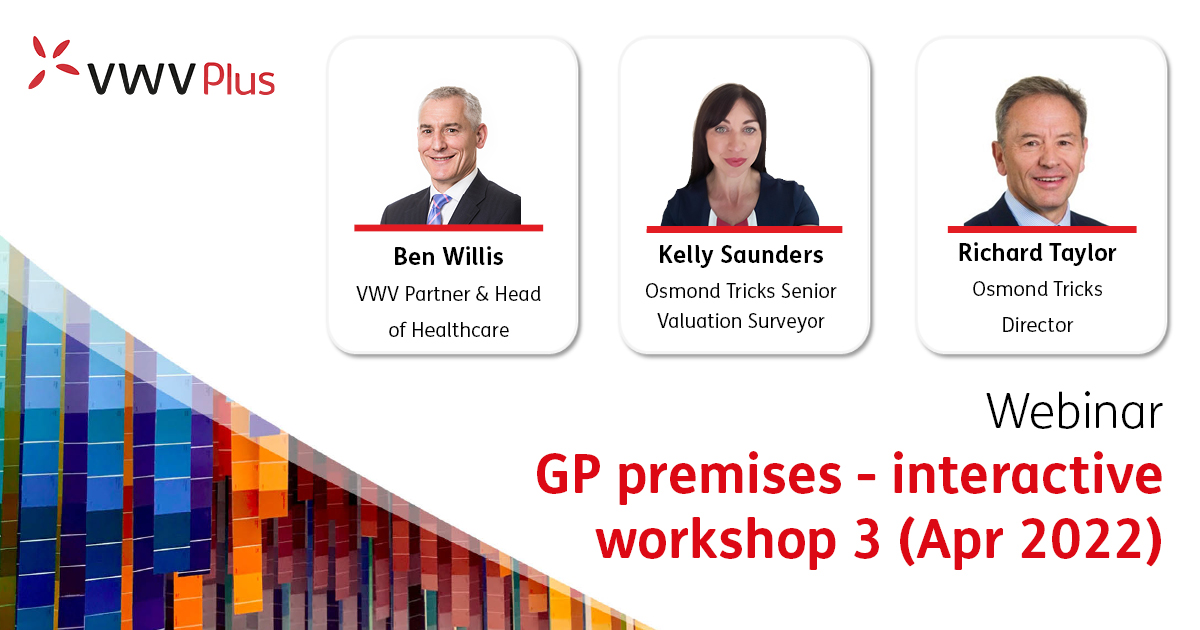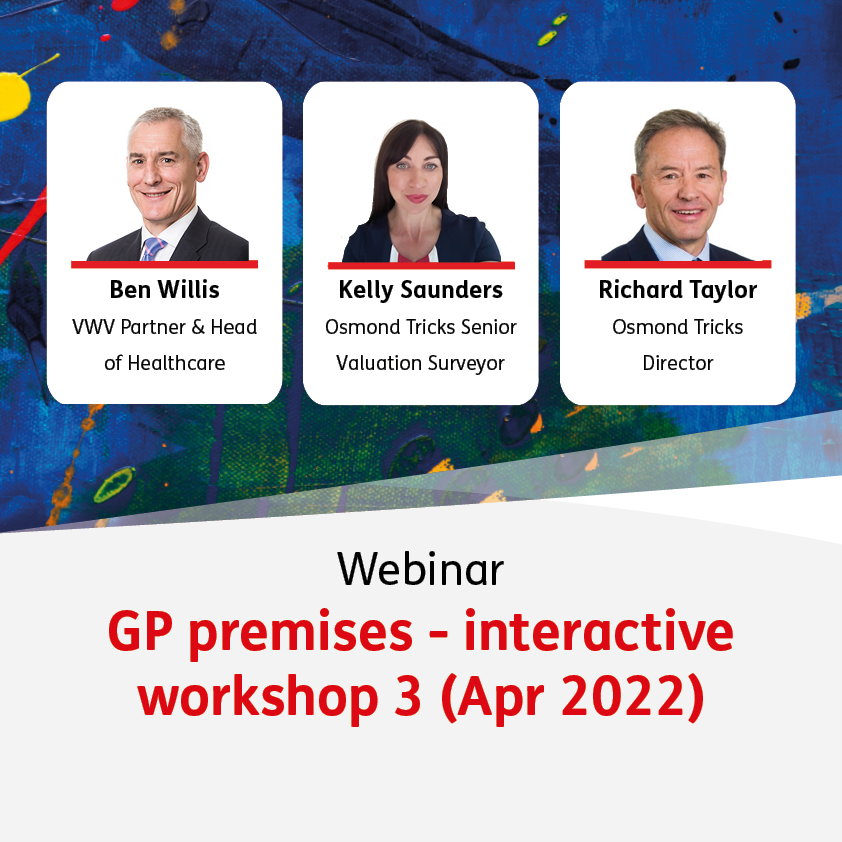 We are delighted to bring you a series of interactive workshops in partnership with healthcare surveyors Osmond Tricks, covering the essentials on GP premises, with a focus on development, valuation and leases.
These workshops will take place online and will be limited to a maximum of 15 delegates to enable detailed discussions and case studies. The spaces are on a first come, first served basis, as there are only 15 available for each session and can allow only one booking from each practice, subject to availability.
Workshop 3 - 6 April 2022 from 10.00am - 12.00pm
*Please note that there will be a small administration fee on Eventbrite. 
Limited places available.
What's this webinar about?
Workshop 3 – Wednesday 6 April 2022, 10am – 12:00pm
Topic: GP Premises : Leases/Sale & Leaseback Workshop
sale & leaseback – do and don'ts
pitfalls of sale & leaseback and leases
how to negotiate leases (including with NHSPS)
useful tips and advice
case studies and interactive Q&A
Speakers:
Ben Willis, VWV, Partner
Kelly Saunders, Osmond Tricks, Senior Valuation Surveyor
Richard Taylor, Osmond Tricks, Director
Who should attend?
This session is solely for GPs, business and practice managers.
If you have any queries, please contact the Events team.
Want to receive our latest updates?
Subscribe here to receive the latest legal guidance for your sector, straight to your inbox.