All VWV events & webinars are now delivered by VWV Plus. Find out more…
Virtual Event
General practice – current and future issues update
June 24- 3.00 pm

-

5.00 pm

Virtual Event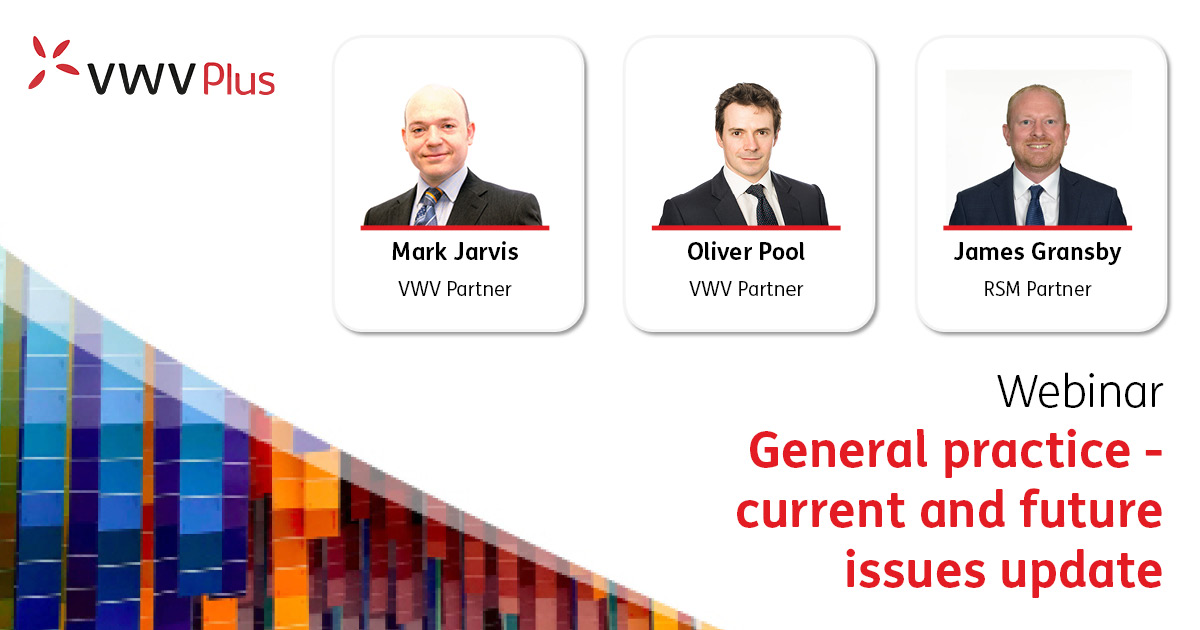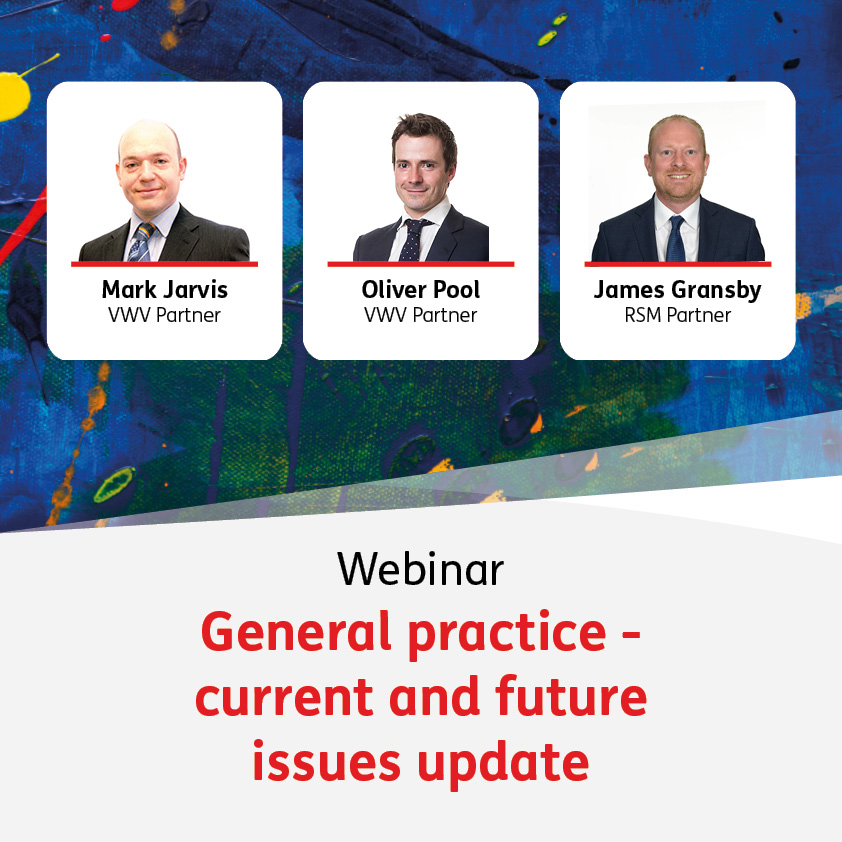 Join our free healthcare webinar where we will be exploring how general practice has changed and coped during the pandemic, key trends, opportunities and looking ahead.
There has been a

heightened focus on primary care demands innovation, ever more escalated by the pandemic and the vaccination roll-out.
What's this webinar about?
This healthcare webinar will focus on the latest key sector trends and opportunities, how general practice has changed and coped during the pandemic and looking ahead to the future. 
 
We will be discussing:

Developments in GP partnerships & recruitment
Surgery premises – valuations, ownership and potential tax traps
Practice incorporation & takeovers including tax implications
PCN developments including PCN incorporation
Primary care within ICS & Trust led primary care models
Q&A
Speakers:
If you would like to email your questions beforehand, please contact our Events team.
We hope that you will be able to join us for this webinar.
Please note – this webinar is specifically for healthcare professionals and GP Practice/PCN employees/Clinical Directors.
To book your place, please click the register button above. For further information, please contact the Events team.
Want to receive our latest updates?
Subscribe here to receive the latest legal guidance for your sector, straight to your inbox.