Exclusion training for schools, academies and multi academy trusts
June 28- 2.30 pm

-

4.30 pm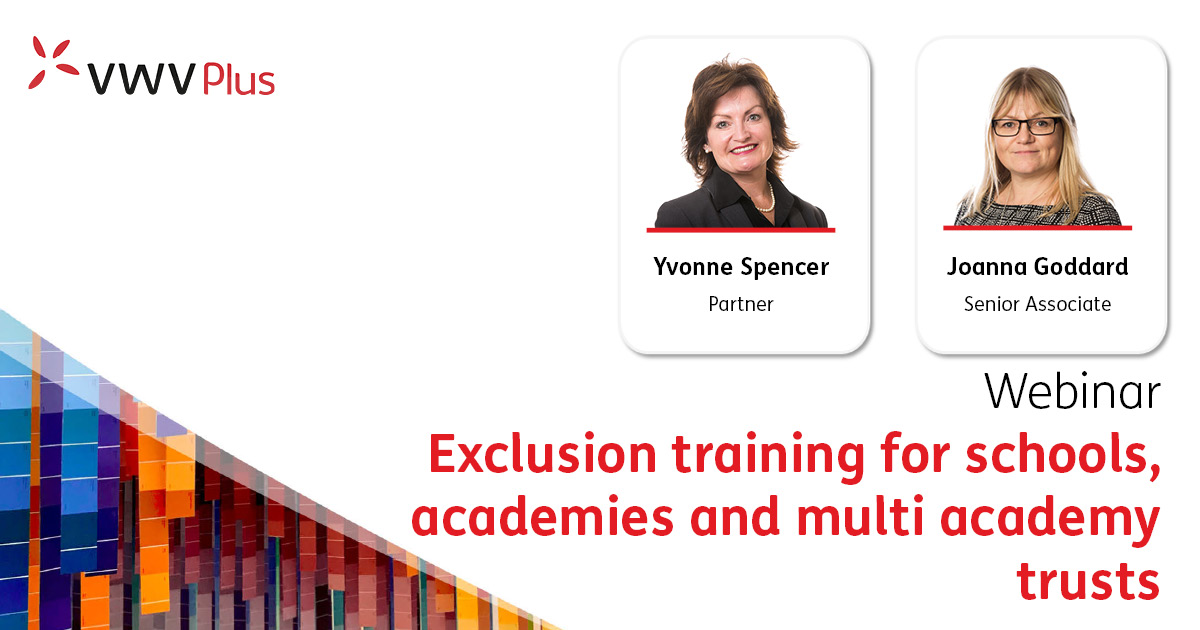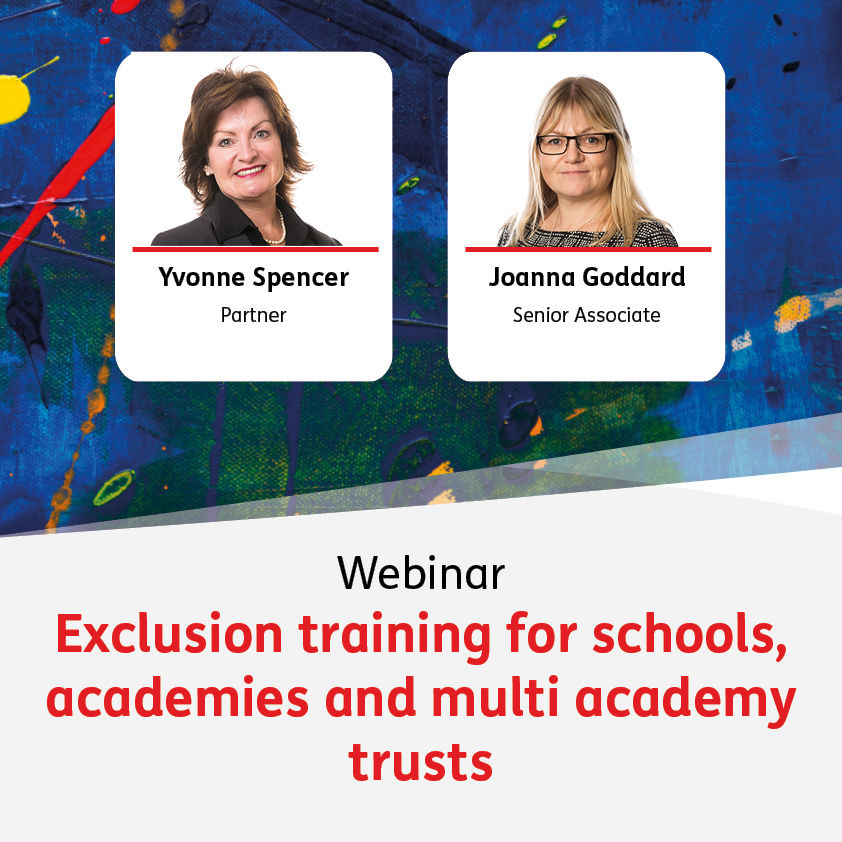 Sign up to our two part Exclusion Training session for schools, academies and multiacademy trusts. This training will focus on the statutory exclusion process.
28 June (session 1), 30 June (session 2) 2022
This training will focus on the statutory exclusion process from start to finish including:
Best practice investigation of incidents
Factors that must be considered (e.g. contributing features, background, mitigation, etc.)
SEN, disability and other equality considerations
Public law/judicial review considerations
The Headteacher's decision to exclude
The importance of sending a high quality exclusion notification letter
The Governors' review of the Headteacher's decision
An overview of the IRPH process
Reconsideration by Governors following an IRPH
Other action by parents (e.g. equality claims, judicial review)
Upcoming changes expected
Who should attend:
Headteachers
Staff who investigate incidents (e.g. SLTs)
Governors (particularly those appointed to Governors' Discipline Committees)
Clerk to the Governors and staff who deal with administration of the process
Speaker:
We hope you are able to join us. If you have any queries, please contact the Events team.
Want to receive our latest updates?
Subscribe here to receive the latest legal guidance for your sector, straight to your inbox.