Virtual Event
Essential HR for line managers – Session 4: Managing performance
September 29- 10.00 am

-

11.30 am

Virtual Event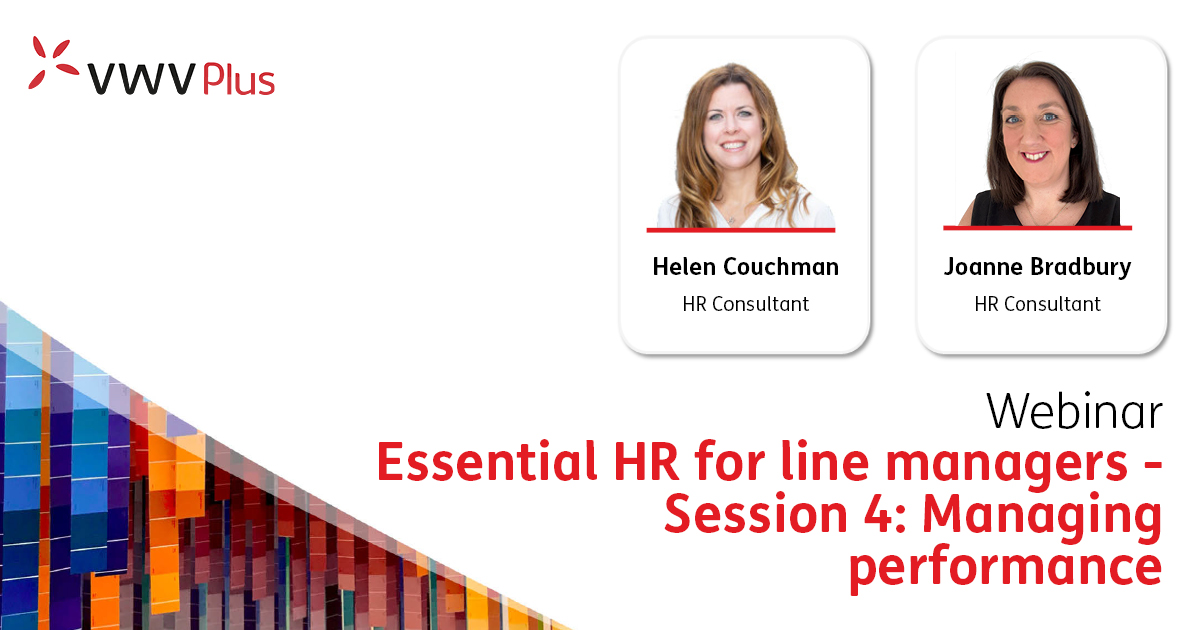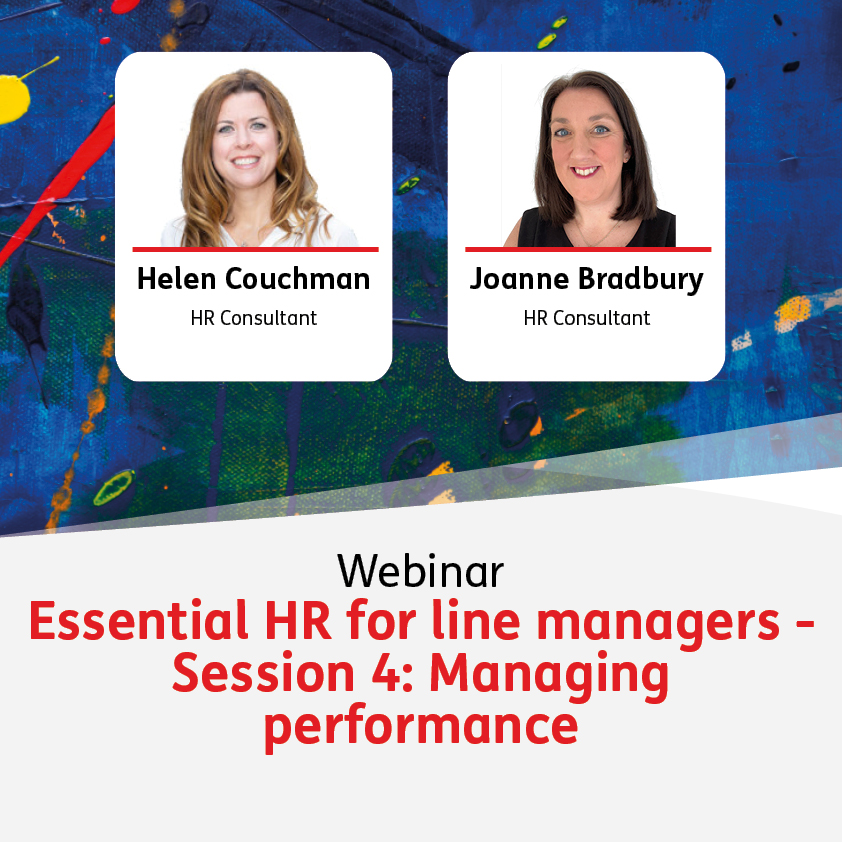 This is the fourth and final of four bitesize sessions covering the essentials of HR. These sessions are aimed at managers who are relatively new to line management or those wanting a refresher.
What's this session about?
Line Managers are usually closest to managing employee issues on the ground and it is therefore essential that they have appropriate support and training in order to do this effectively. These expert led sessions will provide delegates with the skills and confidence to deal with the issues they are likely to face in practice. Delegates can attend each session or choose the ones that they feel are the most relevant.
In this fourth and final session we will cover how to manage performance – both good and bad, including:
Performance management in practice

Using probationary periods

Providing feedback and encouraging positive performance

Providing support and setting targets

Capability process and issuing warnings

Tricky areas
The sessions will be interactive with relevant case studies and there will be opportunities to ask questions.
Speakers: Helen Couchman & Joanne Bradbury
We hope you are able to join us. If you have any queries, please contact the Events team.
Want to receive our latest updates?
Subscribe here to receive the latest legal guidance for your sector, straight to your inbox.