Virtual Event
EMIG – Data Protection update – Last 12 months round-up and future UK direction 
March 21- 11.00 am

-

12.00 pm

Virtual Event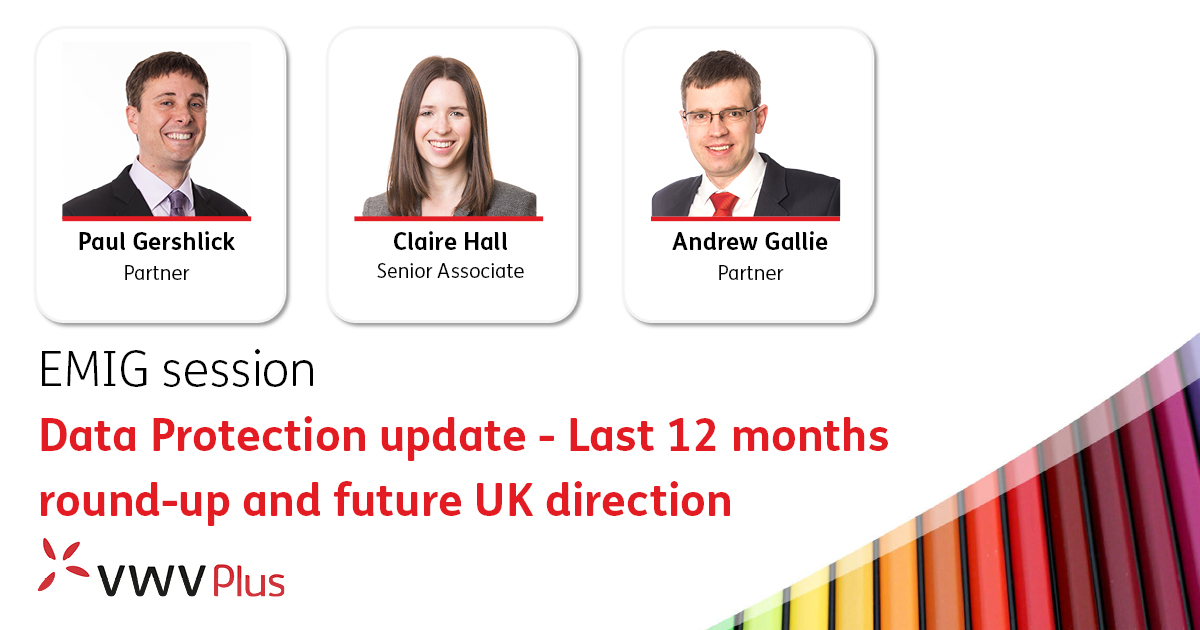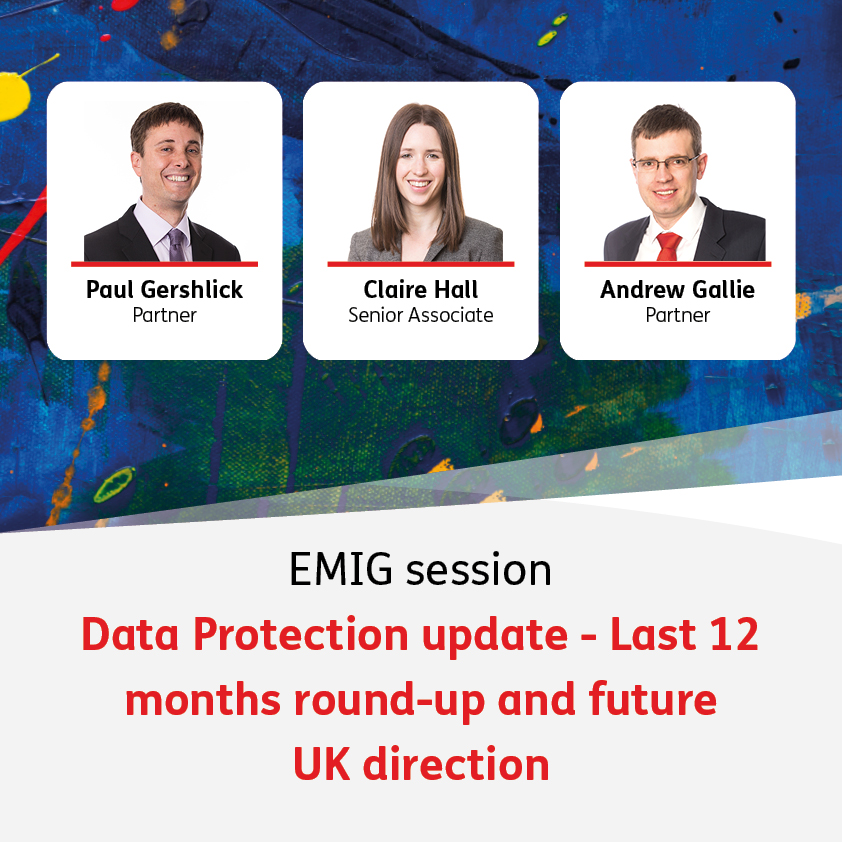 Pharmaceuticals & Life Sciences
Andrew Gallie and Claire Hall, data protection specialists from the law firm, VWV, will cover the following areas:
Shining a light on key data protection developments in the last 12 months
What's the future for data protection in the UK, and will the Government's proposed reforms be good news?
New rules for international personal data transfers – time's running out for your contracts to be compliant
A holistic view of data protection compliance and key risks to focus on
Speakers:
We hope you are able to join us. If you have any queries, please contact the Events team.
Want to receive our latest updates?
Subscribe here to receive the latest legal guidance for your sector, straight to your inbox.