All VWV events & webinars are now delivered by VWV Plus. Find out more…
Effective investigations – Key principles for independent schools
May 24- 2.00 pm

-

3.30 pm

£114.00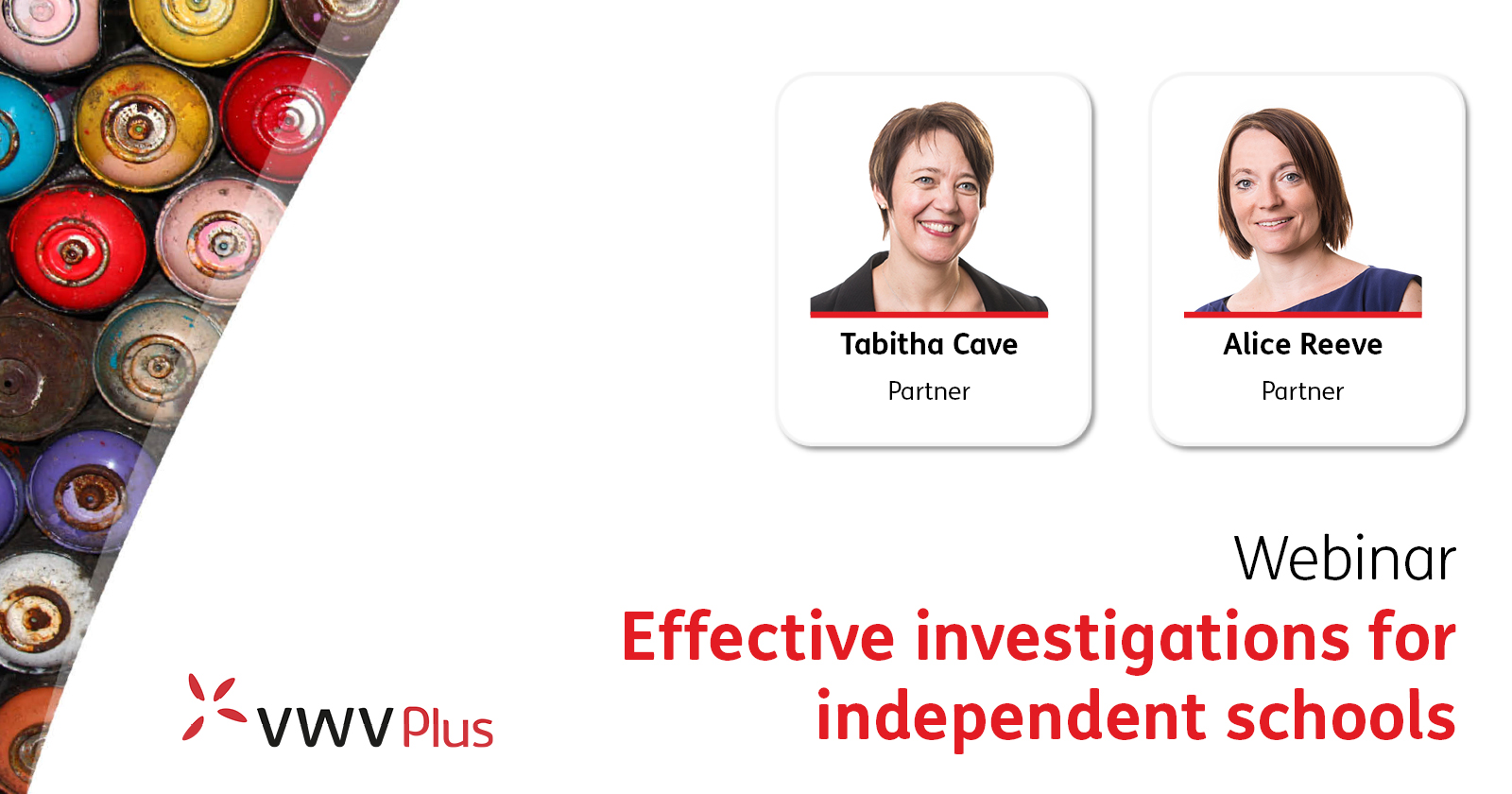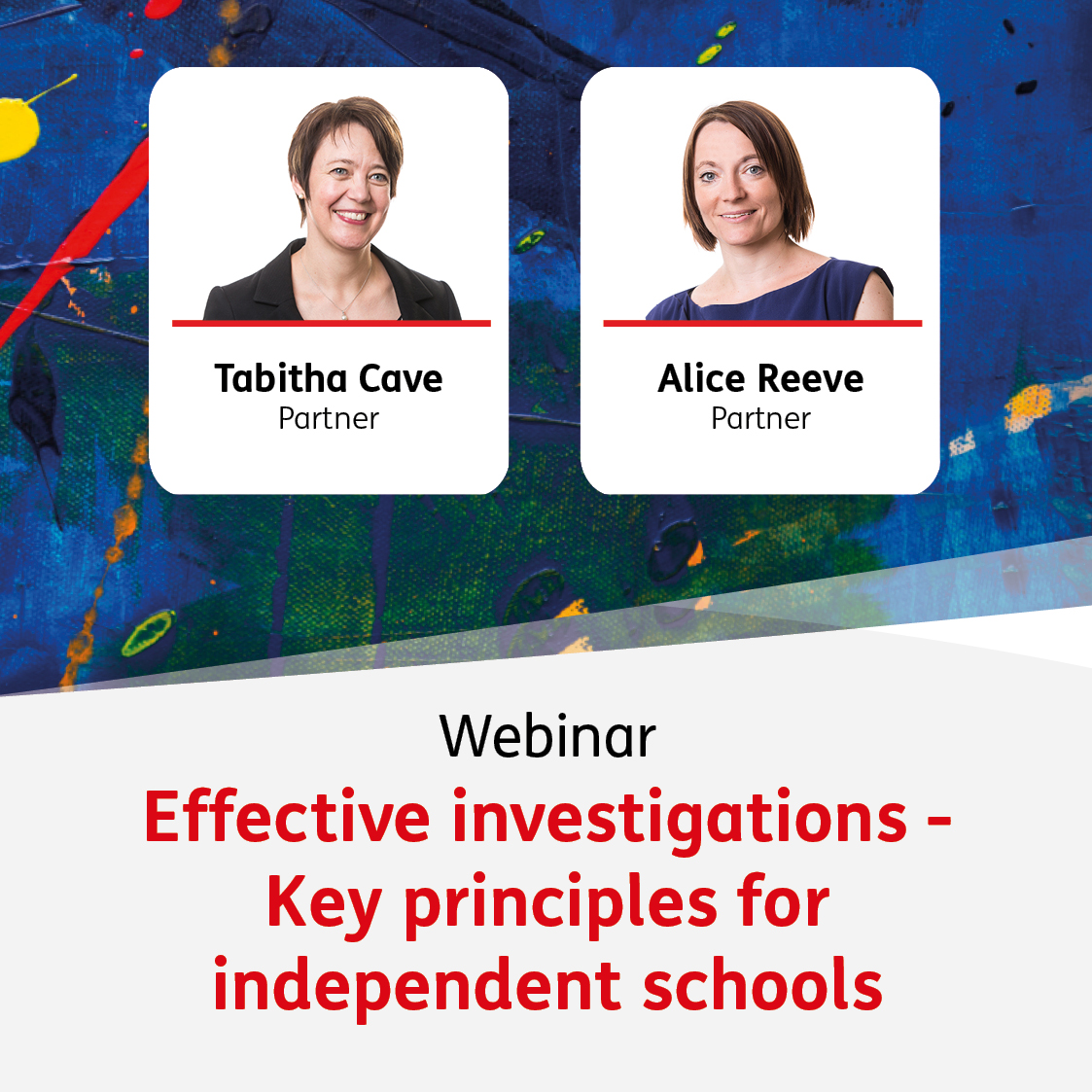 We are bringing you a series of online training sessions in partnership with Narrow Quay HR, covering the essentials on how to manage an investigation into staff or parent and pupil concerns.
*Please note that there will be a small administration fee on Eventbrite. 
The training will run over three sessions (£114 per session). These sessions are aimed at those who are involved in commissioning or undertaking investigations in their role and uses practical examples and case studies. It may be helpful to attend all three sessions for a full overview of the topic, or delegates can choose to attend one session if there is a particular area of interest or of more relevance to their role.
During this webinar, we will cover the following topics:
Commissioning an investigation
Identifying the relevant policy framework/process
Drafting terms of reference
Identity and role of the investigating officer
Preliminary issues – suspension, interplay with external agencies
Data protection and disclosure considerations
Speakers
Cost: £114 per person (incl VAT)
Book early to secure your place – we will be capping the number of delegates for this session, as we would like to keep the session interactive and allow plenty of time for you to ask questions to our experts.
To book onto our next session, please click the below links:
We hope you are able to join us. If you have any queries, please contact the Events team.
Want to receive our latest updates?
Subscribe here to receive the latest legal guidance for your sector, straight to your inbox.