Data protection update for independent schools
July 4- 2.00 pm

-

3.00 pm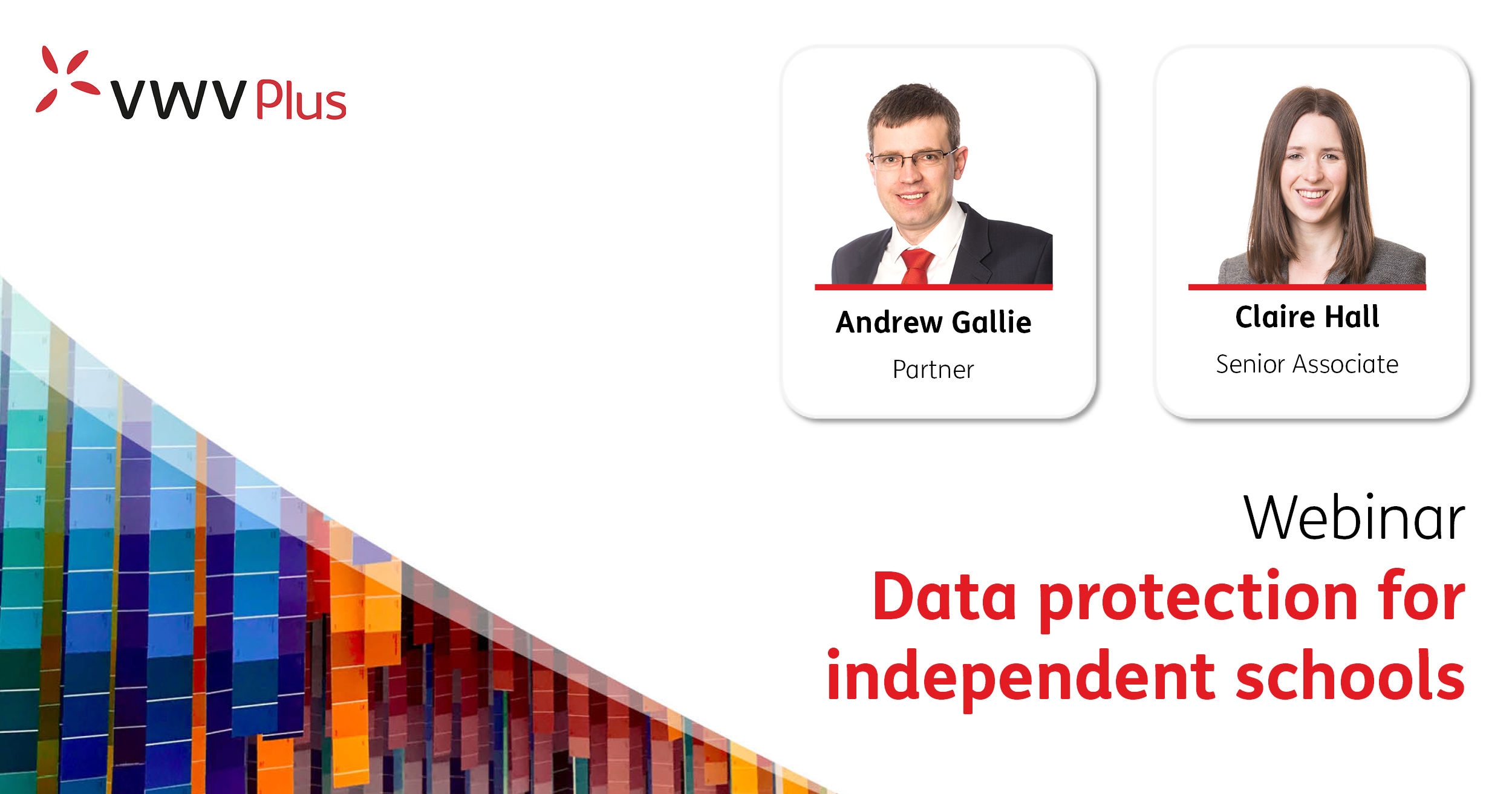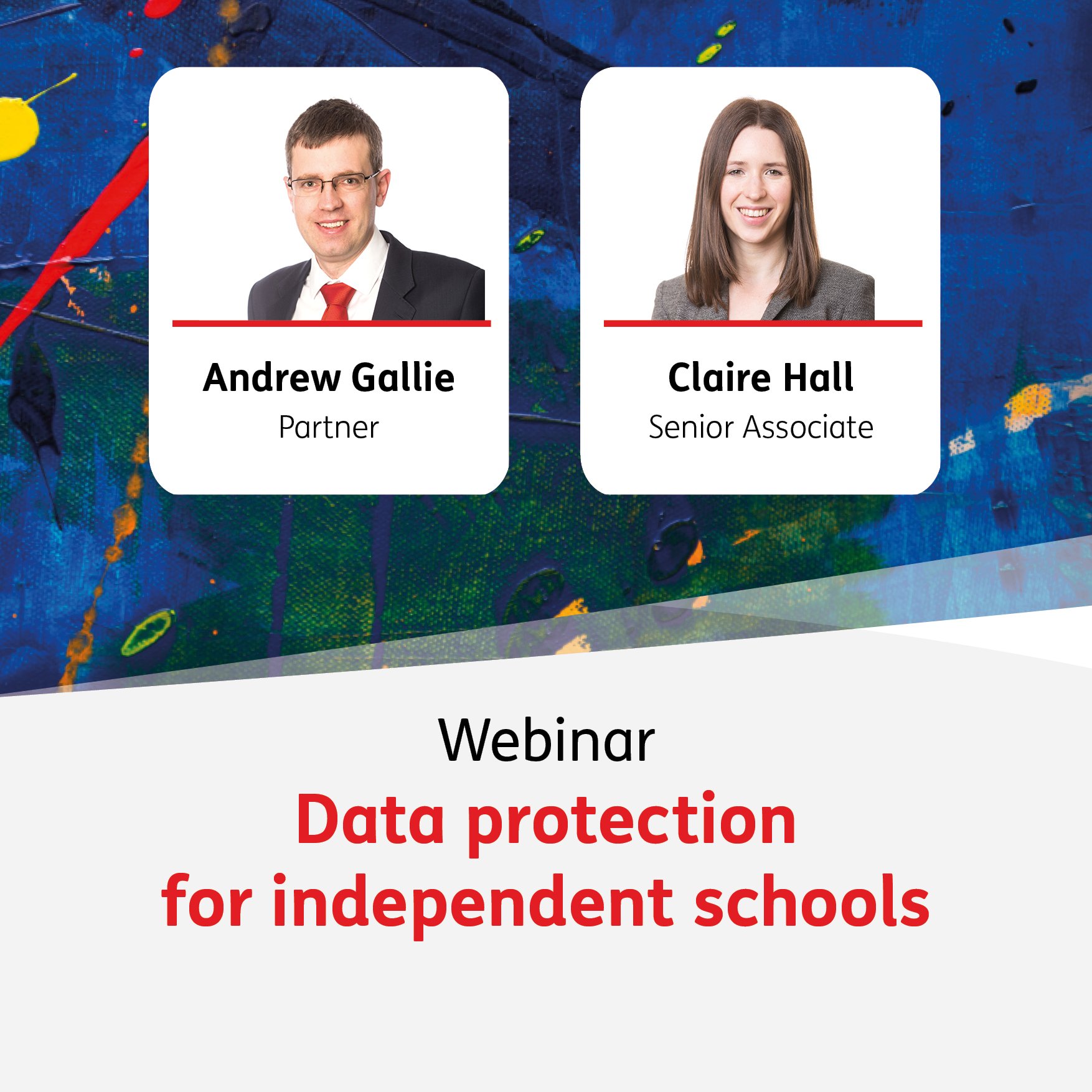 Tune into our free webinar to gain the latest data protection updates which will impact your school.
In this webinar we will consider the latest data protection developments and how they impact on your school's compliance. We will cover topics such as:
Requests for personal data from the police
Subject access requests
Using photographs and videos
The latest on the reforms to data protection law
Live Q&A
If you would like to join us, please contact the Events team.
Want to receive our latest updates?
Subscribe here to receive the latest legal guidance for your sector, straight to your inbox.