Virtual Event
Complaints handling – A practical overview for academies and maintained schools
October 11- 2.30 pm

-

4.30 pm

Virtual Event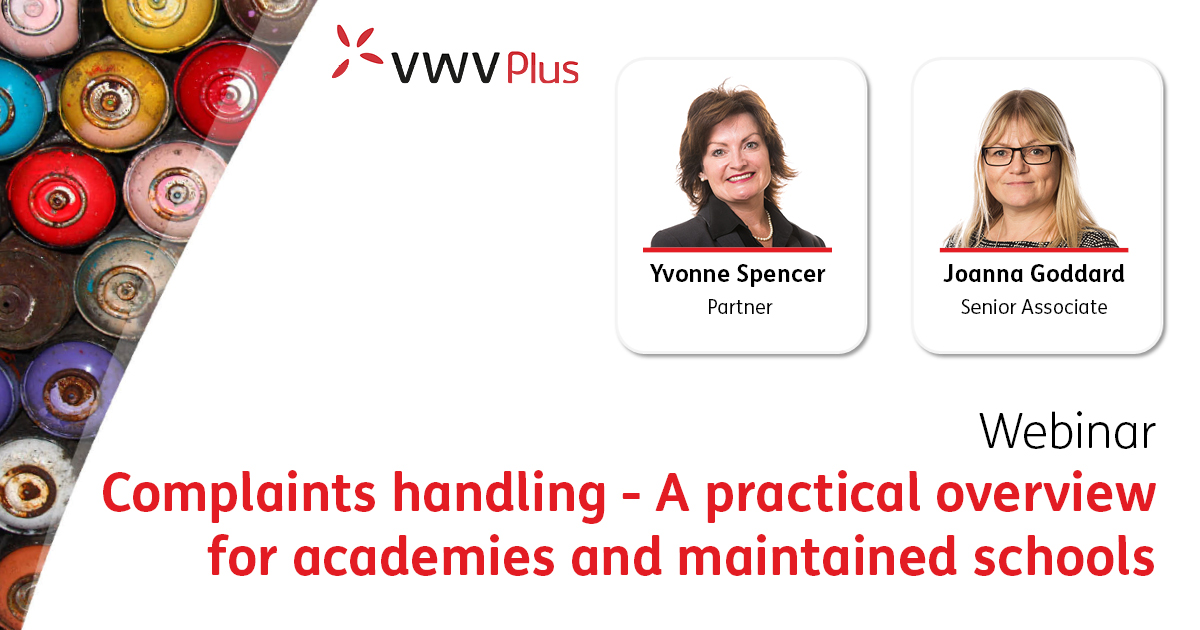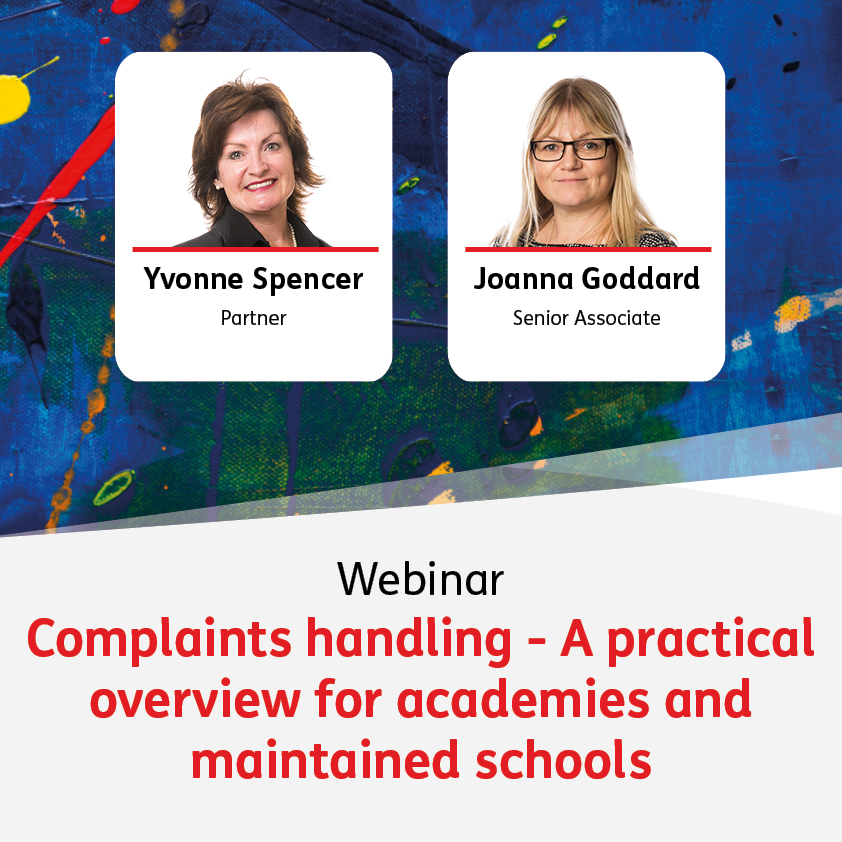 Join us for our free live webinar where we will focus on complaints handling for academies and maintained schools.
What's this webinar about?
Many schools and academies have experienced a growth in complaints over recent years, a position that perhaps has not been helped by the pandemic and school closures in recent past.
In this practical session, we will provide some practical tips for dealing with complaints through each complaint stage.  Our lawyers will cover:
Opportunities for resolving complaints at an early stage
Identifying headings of complaints and correct procedures
Complaints investigations
Determining formal complaints outcomes
Setting up a complaints panel hearing
The role of the complaints panel
Complaints panel decisions
Other avenues for complaints
Complaints to regulators and potential claims
Who should attend?
Head teachers/ Principals and their deputies, CEOs, Governors and Trustees.
We hope you are able to join us. If you have any queries, please contact the Events team.
Want to receive our latest updates?
Subscribe here to receive the latest legal guidance for your sector, straight to your inbox.