All VWV events & webinars are now delivered by VWV Plus. Find out more…
Virtual Event
Charities and governance disputes
September 21- 10.00 am

-

11.00 am

Virtual Event

Free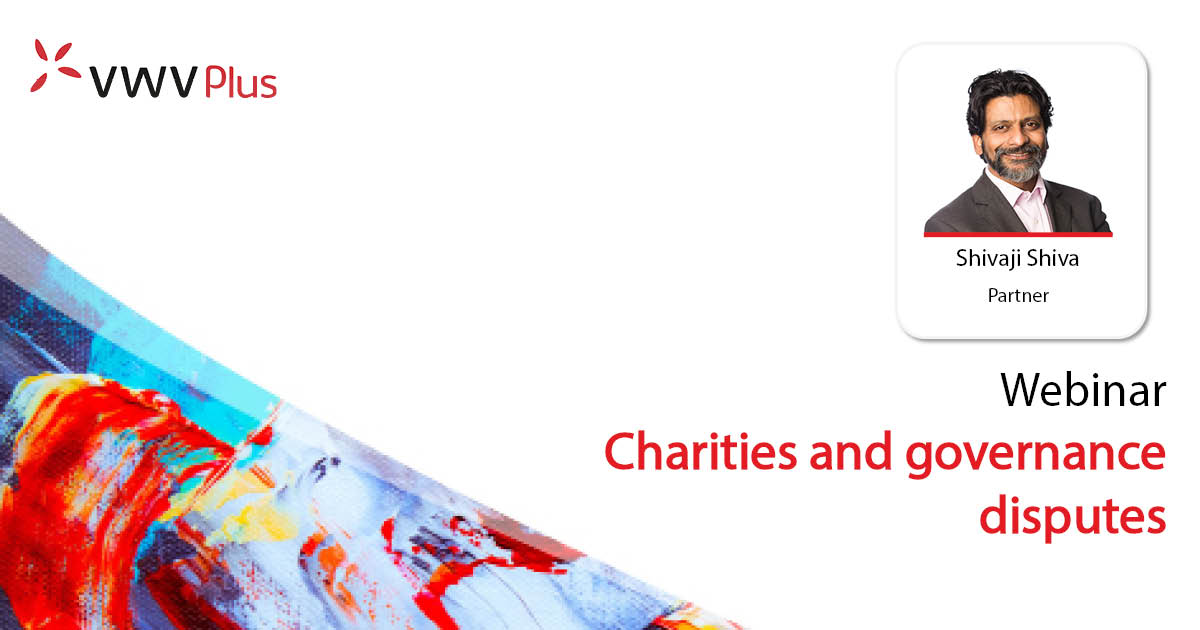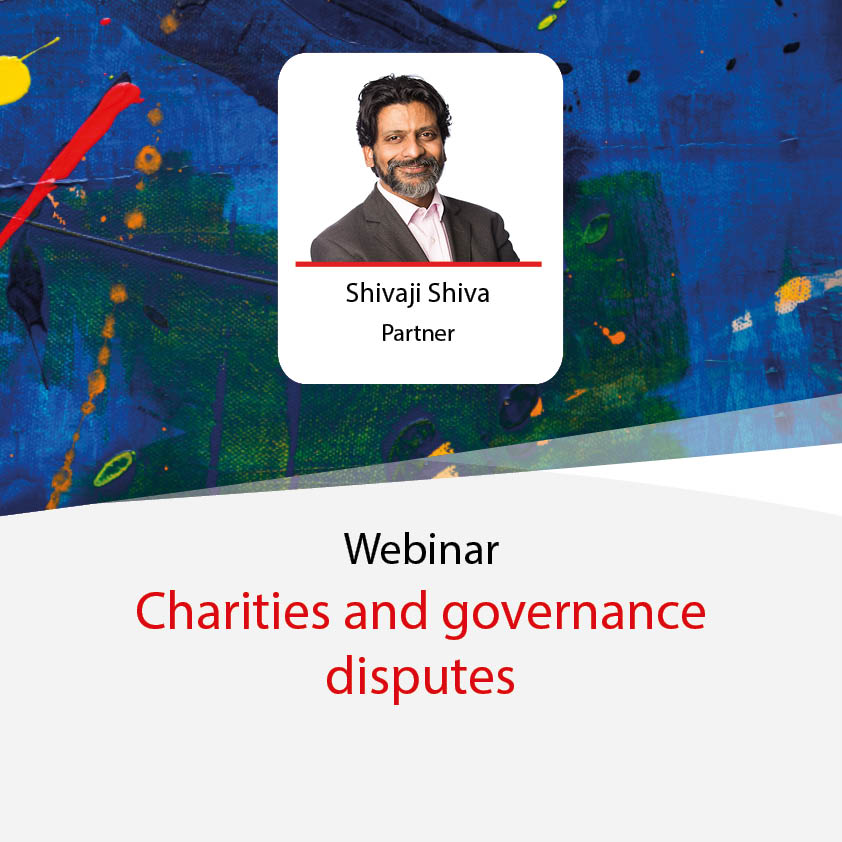 Join our charity specialist Shivaji Shiva, discuss issues that charity trustees and managers should consider when dealing with internal governance disputes.
What's this webinar about?
Internal governance disputes involving charity trustees, members and supporters can be enormously damaging to all sorts of charities. If not resolved, they can stop the charity functioning effectively and seriously damage the charity's reputation.
The challenges of COVID-19 and the need to make mission critical decisions repeatedly against a background of uncertainty have increased the risks of such disputes. Where relationships are faltering, the constraints of lockdown and the compromises made to hold meetings while keeping people safe may have created sufficient legal uncertainty to lead to a dispute. For too many charities, the stresses  have exacerbated minor flaws in the relationships between key individuals – and in some cases those relationships have failed, sometimes with catastrophic effect. For every high profile incident of this sort, there are also several low-level disputes rumbling along and interfering with the valuable work of the charities concerned.
Dealing with internal disputes involves complex legal issues. Charity trustees may be called on to justify their actions or even to meet the cost of legal proceedings themselves. To navigate those risks, they need to understand the legal framework – and the practical issues that they are likely to face.
In this webinar, we will review recent developments in this area and consider:
the need for mediation and other alternatives to legal action.
when and how to involve the Charity Commission.
the duties of trustees where they conclude that legal proceedings may be necessary.
how to comply with the particular rules that apply where a dispute involves 'charity proceedings'.
selected recent cases and their practical implications
Speaker:
We hope you are able to join us. If you have any queries, please contact the Events team.
Want to receive our latest updates?
Subscribe here to receive the latest legal guidance for your sector, straight to your inbox.