Virtual Event
Charities and corporates: learning from each other
March 15- 2.00 pm

-

3.00 pm

Virtual Event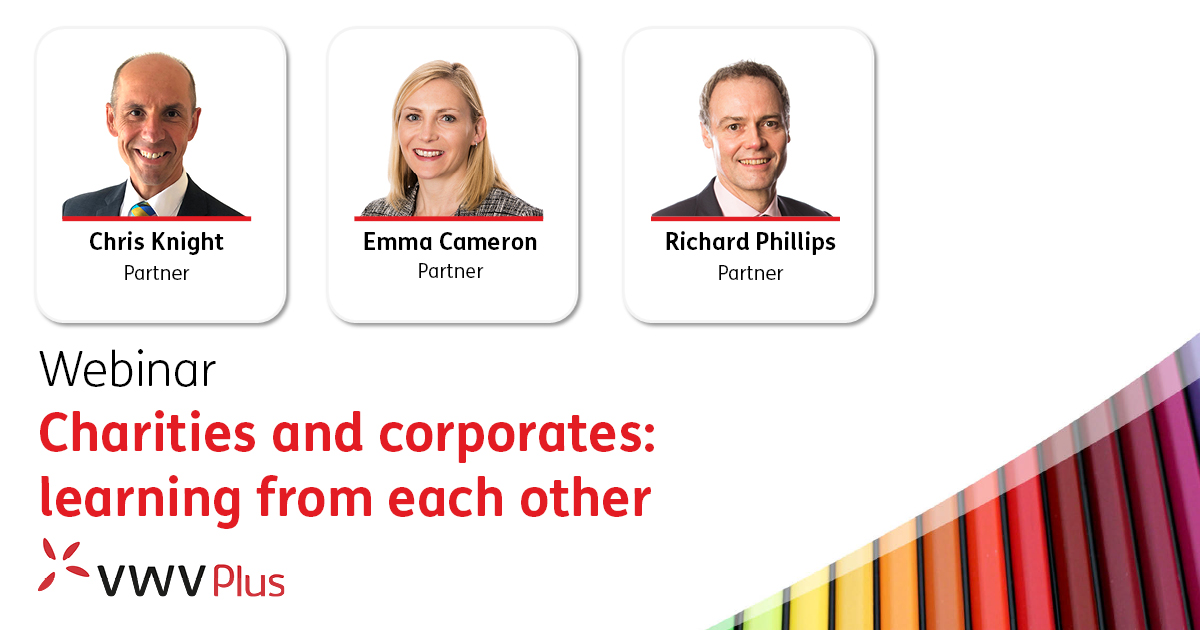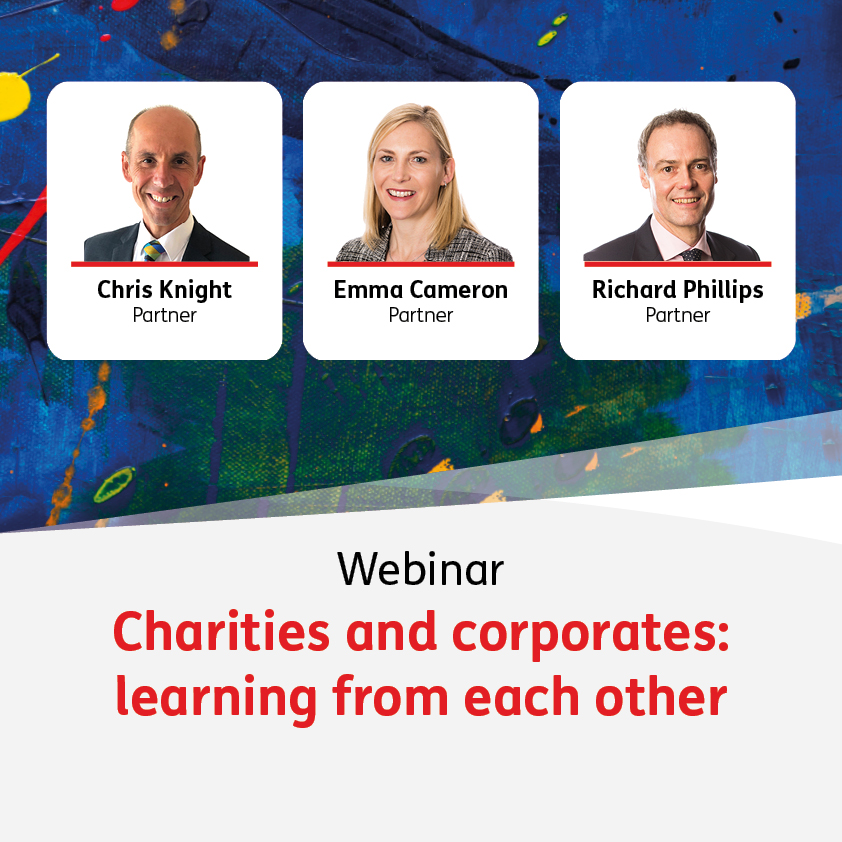 Join our experts at our upcoming webinar to find out more about the challenges for charities and corporates and the ways in which the two sectors collaborate.
What's this webinar about?
The charity and corporate worlds have always worked together but are now involved like never before. Charities need a commercial focus to succeed and corporates need a mission focus to engage with their markets. So, whether the driver is the environment, culture, mission, CSR, people, growth or financial success, there is much these two sectors have in common and can learn from each other.
This webinar will interest senior teams and boards of both charities and corporates. You will hear from our lawyers who deal with both sectors day to day and amongst the areas we will cover are:
the challenges for charities and

corporates

the spectrum of charity and business types
the ways the two sectors collaborate
the opportunities for learning from each other
As always, there will be opportunities for asking questions and engaging with our speakers.
Speakers:
We hope you are able to join us. If you have any queries, please contact the Events team.
Want to receive our latest updates?
Subscribe here to receive the latest legal guidance for your sector, straight to your inbox.