Virtual Event
Behaviour and exclusions update for academies and maintained schools
September 20- 3.30 pm

-

5.00 pm

Virtual Event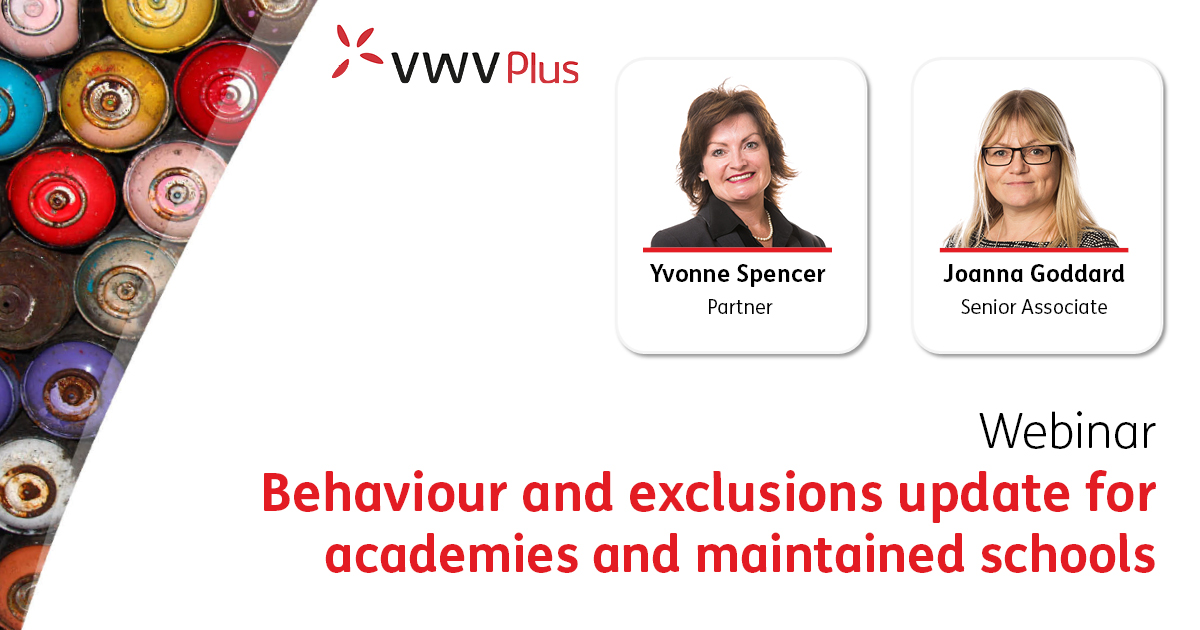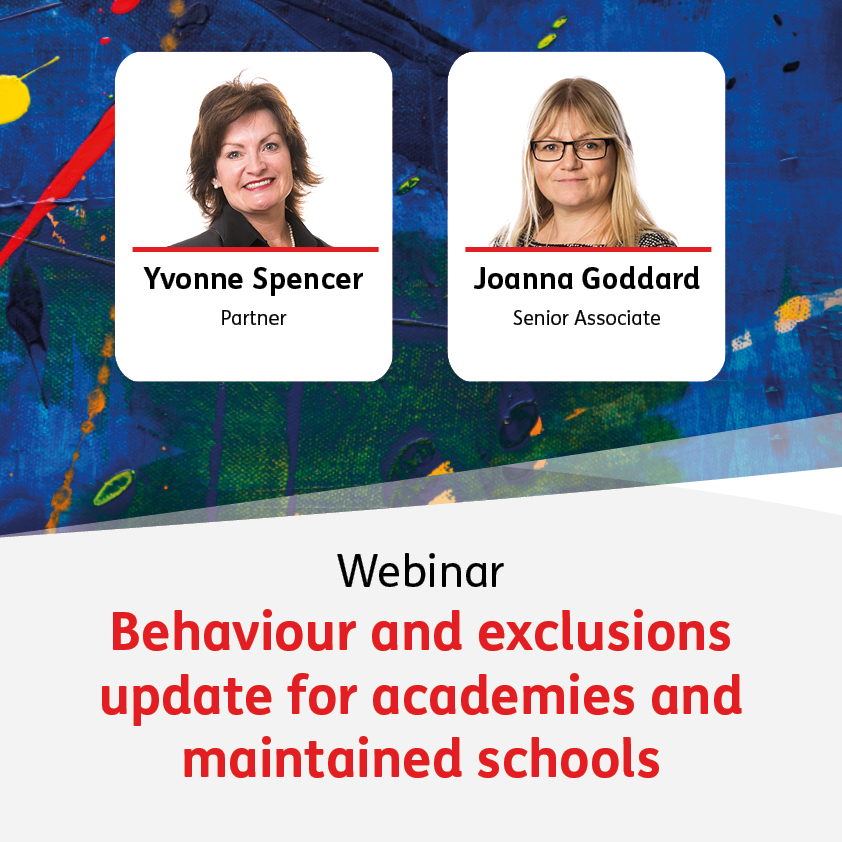 Join us for our free live webinar where we will focus on behaviour and exclusions for academies and maintained schools.
Academies and maintained schools
What's this webinar about?
The DfE recently published Behaviour in Schools – Advice for headteachers and school staff and Suspension and Permanent Exclusion from maintained schools, academies and pupil referral units in England, including pupil movement which have made a number of significant changes to the behaviour and discipline regime, including the ways in which pupils are managed and, in particular, in respect of exclusions.
In this update, we will go through the key changes being made and what you need to do to address them, including making revisions to your policies and template letters, and how we can support you with this. We will also provide you with an advance reading note in respect of other changes that have been made.
Who should attend?
Headteachers, Senior Leadership Team, other Staff, Governors/Trustees who sit on Discipline Committees, and Clerks
We hope you are able to join us. If you have any queries, please contact the Events team.
Want to receive our latest updates?
Subscribe here to receive the latest legal guidance for your sector, straight to your inbox.