Virtual Event
Admissions and forming the parent contract for independent schools
June 21- 10.00 am

-

11.00 am

Virtual Event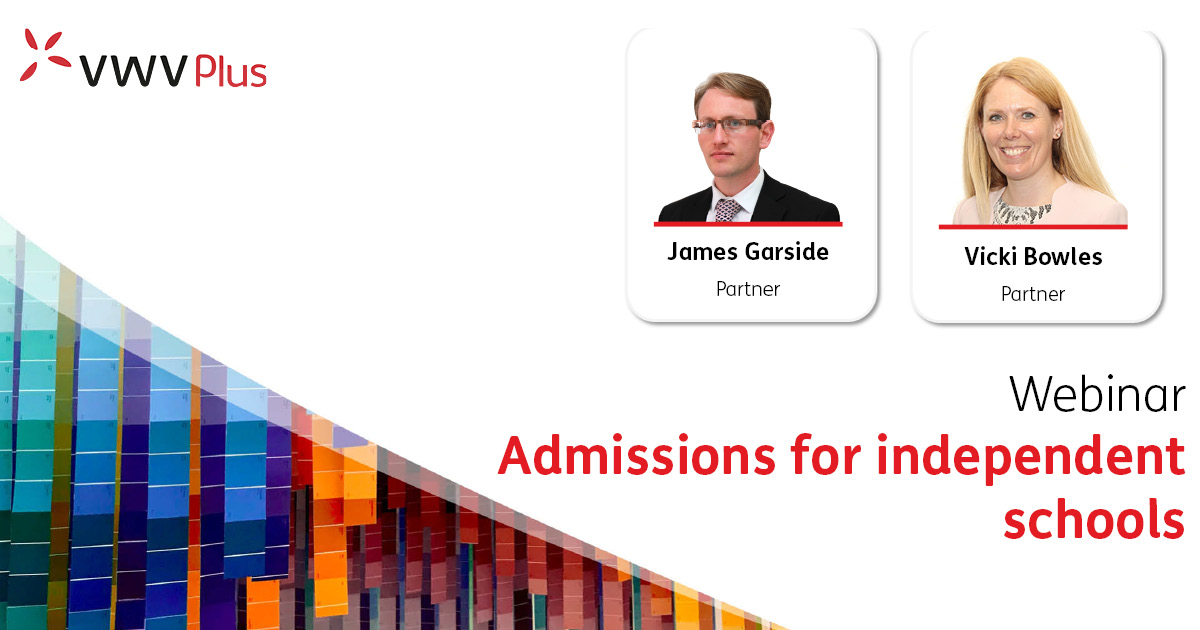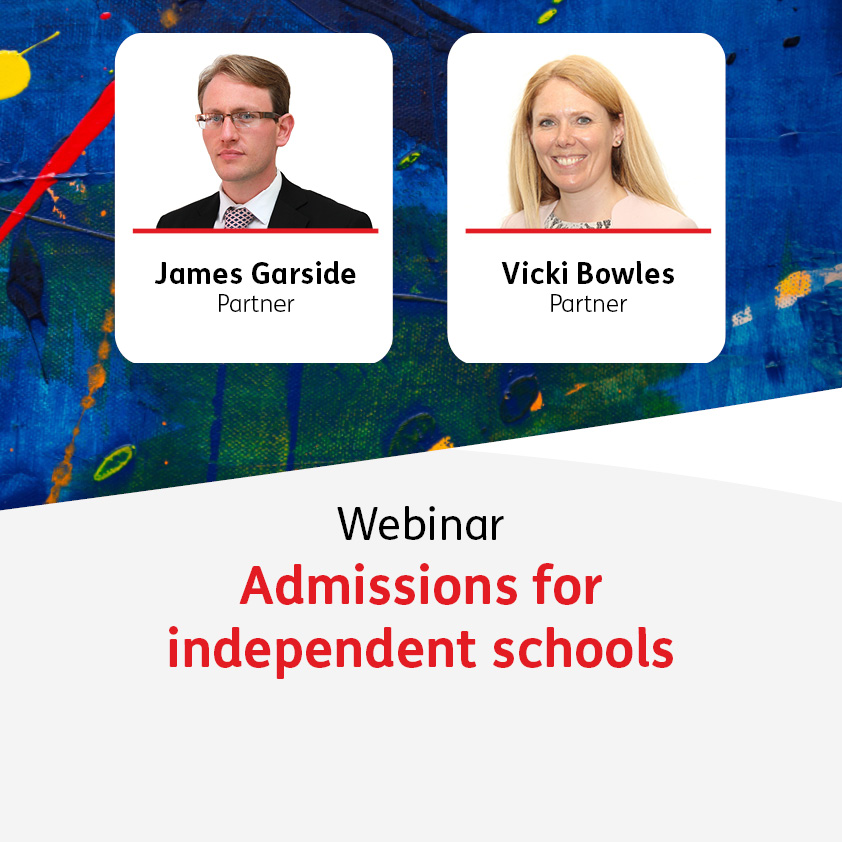 Why Attend?
In this webinar we will examine the legal and practical issues for schools relating to new pupil admissions. This session will include:
contract formation – registration, evaluation, offer, acceptance
contract terms including those terms implied by law (e.g. Consumer Rights Act 2015, Equality Act 2010) – binding marketing statements
parental responsibility v contracting parties – how to deal with separated parents
information rights/obligations
There will also be an opportunity for schools to raise any questions they may have with one of our team.
Who should attend?
Heads, DSLs and other members of School Senior Leadership Teams
Admissions and finance teams
Compliance Officers
Speakers:
We hope you are able to join us. If you have any queries, please contact the Events team.
Want to receive our latest updates?
Subscribe here to receive the latest legal guidance for your sector, straight to your inbox.