Virtual Event
Admission law update for schools, academies and multi academy trusts
May 17- 3.00 pm

-

5.00 pm

Virtual Event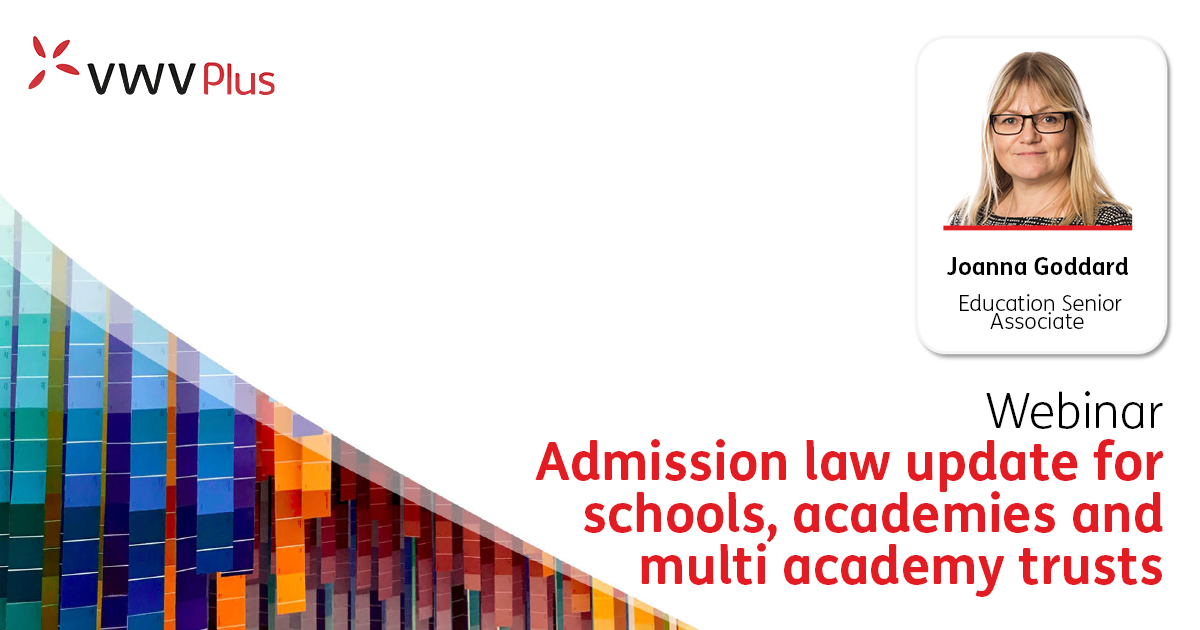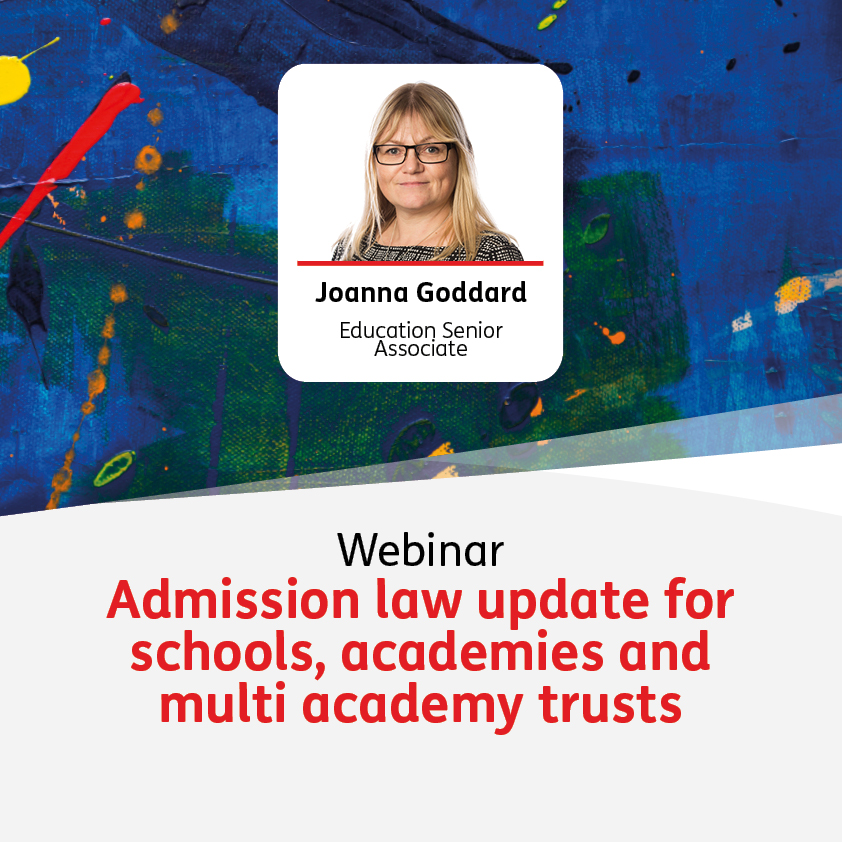 A lot has changed in admissions over the past couple of years. Changes were made in response to the Covid-19 pandemic, and then the new School Admissions Code 2021 (Code) came into force on 1 September 2021.
VWV will provide an update into changes made to the new School Admissions Code 2021.
This update session is for schools, academies and multi-academy trusts and will focus on:
• the changes made under the new Code
• what this means for schools; and
• how each school's admission arrangements need to be varied to reflect those changes.
Who should attend
• Headteachers
• Senior Leadership Team
• Admission Officers
• Governors appointed to the Admission Committee
• Clerks
Book early to secure your place – we will be capping the number of delegates for this session, as we would like to keep the session interactive and allow plenty of time for you to ask questions to our expert.
Speaker: Joanna Goddard
We hope you are able to join us. If you have any queries, please contact the Events team.
Want to receive our latest updates?
Subscribe here to receive the latest legal guidance for your sector, straight to your inbox.